Calls for Pa. jobless program funding, but few specifics at hearing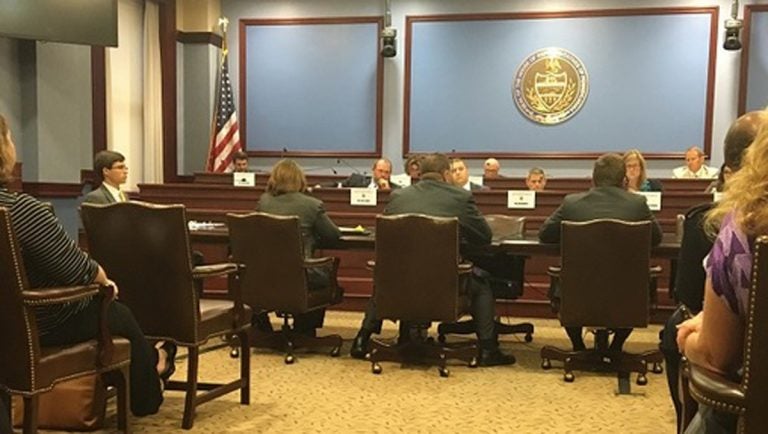 More than eight months after a fight over funding for Pennsylvania's jobless program, the Wolf administration says the program is still working inadequately — and needs more money soon.
At a House committee meeting Tuesday, lawmakers attempted to hammer out a long-term fix. But many left saying they still didn't have enough information.
In April, the Legislature authorized a short-term, $15 million funding solution, which was designed to tide over the Unemployment Compensation Program and kick-start upgrades to its decades-old computer system.
But Julia Simon-Mishel — an attorney who represents unemployed workers through Philadelphia Legal Assistance — said a long-term plan is desperately needed.
The number of those claiming benefits has dropped since the cutbacks, she said, and it's almost certainly because it became harder to file claims.
"My clients not only did not get their benefits in a timely manner, but could not fix issues with their benefits because they could not get through to the unemployment compensation service centers," she said. "The service level is still significantly below what it was before the furloughs."
It now takes claimants about twice as long to check their eligibility for unemployment compensation as it did before the layoffs.
There aren't concrete proposals for a permanent fix yet, however.
The Legislature recognizes the need for a funding solution, said Rep. Rob Kauffman, R-Franklin County, who chaired the hearing.
The question is, he said, "at what level? For what period of time? And is there a period after this where we have the modernizations and things in place that would allow that funding to be ramped down significantly?"
Kauffman voiced frustration that the Wolf administration hasn't sent lawmakers a specific funding request to use as a starting point.
An administration representative said it wants to work with lawmakers to come up with a number.
Kauffman said there will likely be more hearings on the subject in the coming months.