Funding for local arts with help from Arts Council, Knight Foundation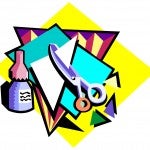 While the city and state keep the purse strings sealed tight, three local arts facilities received state funding recently, announced Sen. Mike Stack.
"Our city offers numerous programs that focus on the arts, and they deserve support in order to keep them in our communities," Stack said yesterday in a release. "I'm pleased that the state is helping to foster the arts in Northeast Philadelphia by supporting these three programs."
Kardon Institute for Arts Therapy at Knights Road and Clarendon Avenue and the Philadelphia Chinese Opera Society on the 2600-block of Sperry Street received $16, 105 and $1,781 in funding respectively. Nearby Dance Affiliates in Bridesburg received $17,973.
The Pennsylvania Council on the Arts distributed the funding — a total of $2.5 million among 159 applicants.
Relatedly, individuals and organizations looking for arts funding may find solutions with the Knight Arts Challenge. The John S. and James L. Knight Foundation will award $9 million over three years to those with fitting applications.