Fears rise that cuts in ACA ad budget will hurt the most vulnerable
Listen
1:44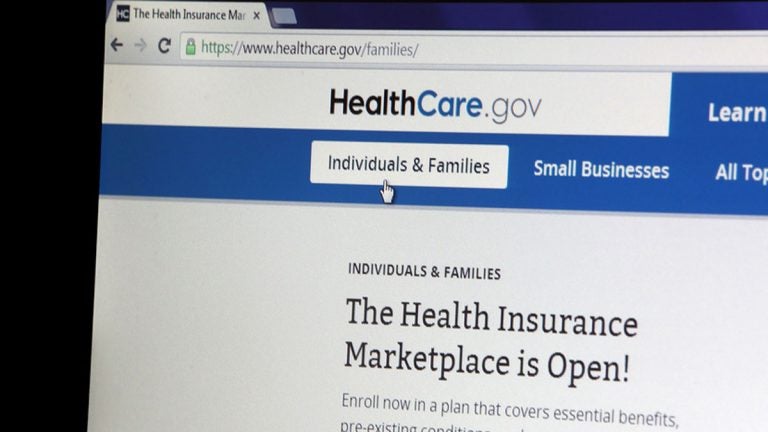 The Trump Administration is drastically reducing funding for Affordable Care Act outreach.
The budget for the navigator program – which funds workers who help folks jump through all the hoops to sign up for insurance — will be cut almost in half — from $62 million to $36 million.
There will also be less money for marketing. Money used for advertising, like commercials, billboards and more – will be slashed from $100 million to $10 million.
Local groups who received navigator funds in 2016 are worried that the cuts could result in vulnerable people not getting health care coverage.
Christina Miller is the managing director for health promotion services at Public Health Management Corporation. Last year, her organization received almost $400,000 to pay for navigators and outreach. This year, they don't know how much money they're getting, but they do know that it will be less.
She said people who aren't tech savvy and those who have limited English proficiency will be affected the most. In Philadelphia, that includes lots of Latino and Southeast Asian immigrants.
"My fear is simply that people won't enroll. My fear is that people won't know that health insurance is available to them. They won't know when to enroll," she said.
The Trump administration said less publicity is needed because the ACA has been operating since 2014. But Miller said more people will likely go without health insurance and care next year.
"Potentially that means that we revert back to this system where individuals are accessing emergency department services instead of going to a primary care physician or accessing urgent care instead of going to primary care physicians," she said.
She said her team is still evaluating how to move forward in light of the budget cuts.
Maggie Norris-Bent, director of external affairs at Westside Family Healthcare in Delaware, said even four years into Obamacare, it's not well understood.
"A lot of people are confused still," she said. "I think that it's very shortsighted to assume that people know what's happening."
Fallon Every, who works with Penn Asian Senior Services — another grant recipient — said in the Asian communities her organization serves, echoed that sentiment. "For the English limited Asian population there's still so many people that are not aware," she said. She said her organization's bilingual navigators have encountered the misconception that the ACA is gone. Many people, said Every, "thought when Trump was elected, that it was already repealed."
"We have to correct any misinformation or myths that are out there and try to give them all the proper information."
Norris' organization in Delaware is planning more outreach events — publicizing that this year the enrollment period is shorter than usual — from November 1 to December 15.
WHYY is your source for fact-based, in-depth journalism and information. As a nonprofit organization, we rely on financial support from readers like you. Please give today.