Exit Interview: Richard DeMarco, former Zoning Code Commissioner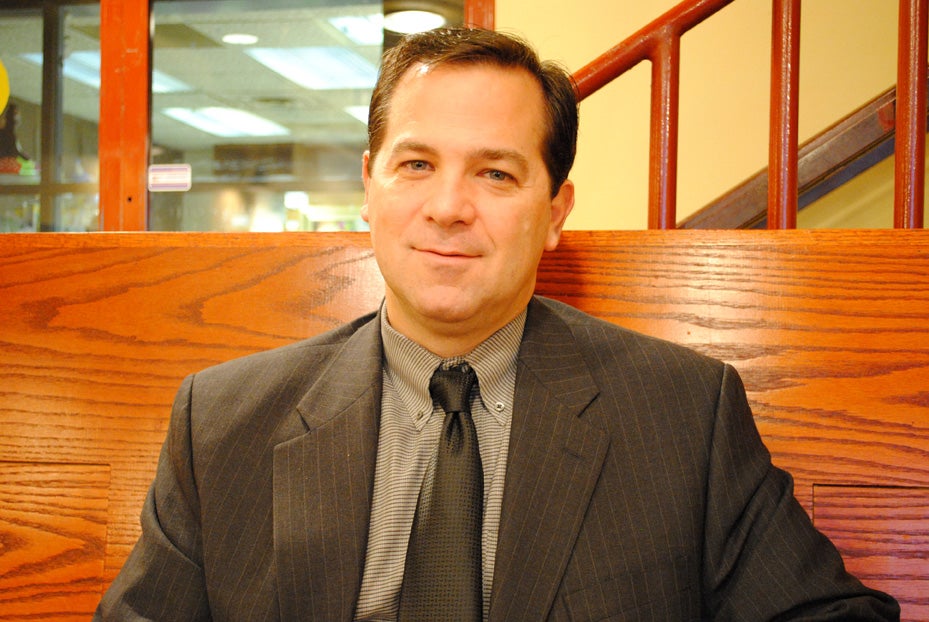 Richard DeMarco felt that his background very well matched the Zoning Code Commission when Council President Anna Verna appointed him to the body in 2007. A zoning, land use and real estate attorney with Klehr Harrison Harvey Branzburg, DeMarco has worked all facets of the Philadelphia zoning gem.
"In addition to representing developers," DeMarco said over breakfast near his Market Street office, "I get most of the protest cases. I represent neighborhood groups, individuals, and unincorporated groups that come together to protest a development. At [City Council President] Anna Verna's office, I represented the community in front of the [zoning] board."
DeMarco worked as staff attorney for Verna for six years, then worked at the law firm of Fineman & Bach prior to joining Klehr Harrison. After a decade in private practice, DeMarco is troubled by what he said was the legal field's turn towards itself as a business, and its implied turn away from public service.
"I've become discouraged with the mercenary nature of the law. I've always liked the service aspect of a position like judge. I loved working with Anna Verna, and I loved clerking," DeMarco said.
And so Richard DeMarco hopes to become Judge DeMarco. One of three commissioners from the ZCC to resign last month to seek elected office—the other two being Andy Toy and Al Taubenberger, both of whom are running for City Council—DeMarco is running a Democratic primary campaign for a judgeship on the Philadelphia Court of Common Pleas. The campaign is not his first—he has served as a committeeman in South Philadelphia's 39th Ward for 18 years—but it is his first campaign of citywide scope.
A campaign card he hands out lists his membership on the ZCC as the first bullet of his community service experience. Having spent over three years on the commission, DeMarco said that he regretted being unable to stay on the ZCC to see the revised zoning code through to its completion. He's optimistic that the revision will quickly move to City Council for consideration.
"I'm sure it'll pass the [Zoning Code] Commission. There's a chance of a unanimous vote," he said.
Unanimity is not the first concept that comes to mind for many observers of zoning in Philadelphia.
"It is a hell of a feat, isn't it?" DeMarco said.
As he considered it, DeMarco had high praise for the commission's ability to get along.
"It truly was remarkable, how well we all worked together, even when there were disagreements," he said. "I think Eva [Gladstein, the executive director of the ZCC] is a good part of it, and Alan [Greenberger, Deputy Mayor for Planning and Economic Development]. It's the nature of the people involved. There's a lot of consensus building. When you're looking across the table at someone, it's hard to be confrontational.
"A lot of the difficult characters were out of the process," DeMarco added, and said their absence allowed work to speedily proceed. When asked who those difficult characters were, he laughed, and declined to name them for the record.
DeMarco said that modernizing the zoning code introduces new processes and, in some districts, new uses, but the commission had to meet the goals laid out by the 2007 city charter amendment authorizing its work.
"There was a trade-off made. Many provisions are more permissible," DeMarco said, emphasizing that fewer appeals should be necessary under the new code.
DeMarco was visibly proud of the revised code, but he does not fully agree with all such permissible provisions. He said he shared Councilman Brian J. O'Neill's objections to accessory dwelling units, a new class of housing established by the code revision. Bed-and-breakfasts, according to DeMarco, should have tighter controls. And while objections have been raised to the permitted locations for group homes, DeMarco said that the federal Fair Housing Act* rules are likely to trump any resistance to such sites.
Nevertheless, DeMarco hoped the code would sail smoothly through Council.
"I haven't heard a lot of tremendous opposition to the point Council would be reluctant to pass it," DeMarco said.
"The problem is it's an election year, and that causes issues for them. I would hope that they look at it as a great thing for the city. I hope they see the passage of it as a great issue to campaign on," DeMarco said.
He said that he expects Council to make changes, but hoped that Council members would restrain themselves from recommending extensive revisions that would upset the processes and the balance of interests that the ZCC negotiated. When Council receives the code, DeMarco said he wants the body to hold extensive hearings because of the legislation's significance to the city's future development.
"I have no problem with them holding significant public hearings," DeMarco said, adding that he hoped to testify before council about the benefits he sees in the new code.
DeMarco said that he does not expect much difficulty or confusion with the code's implementation.
"They probably will include in the new ordinance a grace period of six months, especially for training L&I. Zoning examiners have to get familiar with the new provisions. I'm sure they'll have workshops for attorneys, planners, et cetera," he said.
Should such workshops be offered, DeMarco said he would like to bring his experience as a land-use attorney and time on the ZCC to bear as an instructor.
"The confusion about 'I'm sitting right now in an R10 district'—you'll be able to know where to go" to find out what the current regulations are DeMarco said, provided that property owners are willing to go to the code itself. The dimensional and use tables in the current draft of the code show how current districts will be renamed.
When asked about IRMX (for industrial-residential mixed-use, which may be read as a district designed for live-work lofts), DeMarco also said he was happy about the new districts that reflect how areas of the city are currently used and how they are evolving.
"I'm sure it'll be common in the new remapping of the city. There are many burned out industrial shells that are adjacent to residential neighborhoods," he said. Similarly, CMX-2.5, the zoning district designed to replace many of the current neighborhood commercial corridor overlays, offers the opportunity to for neighborhoods update the zoning map to reflect current uses.
Overall, DeMarco said that the code drafted by the ZCC has achieved its mission.
"Our mandate was to reduce the number of cases before the board, and we did that," he said.
The Zoning Code Commission is accepting comments on the referral draft of the Zoning Code through January 21. The next ZCC meeting is Wednesday, January 26 at 8:00 a.m., and the Commission is scheduled to vote on whether to send the revised code to City Council at its February 9 meeting, also at 8:00 a.m.
Contact the reporter at ngilewicz@planphilly.com
*Originally this story referred to Federal Housing Authority rules governing the placement of group homes; in fact, those regulations arise from the Federal Fair Housing Act.
WHYY is your source for fact-based, in-depth journalism and information. As a nonprofit organization, we rely on financial support from readers like you. Please give today.