Dust to Dust: St. Bonaventure demolition underway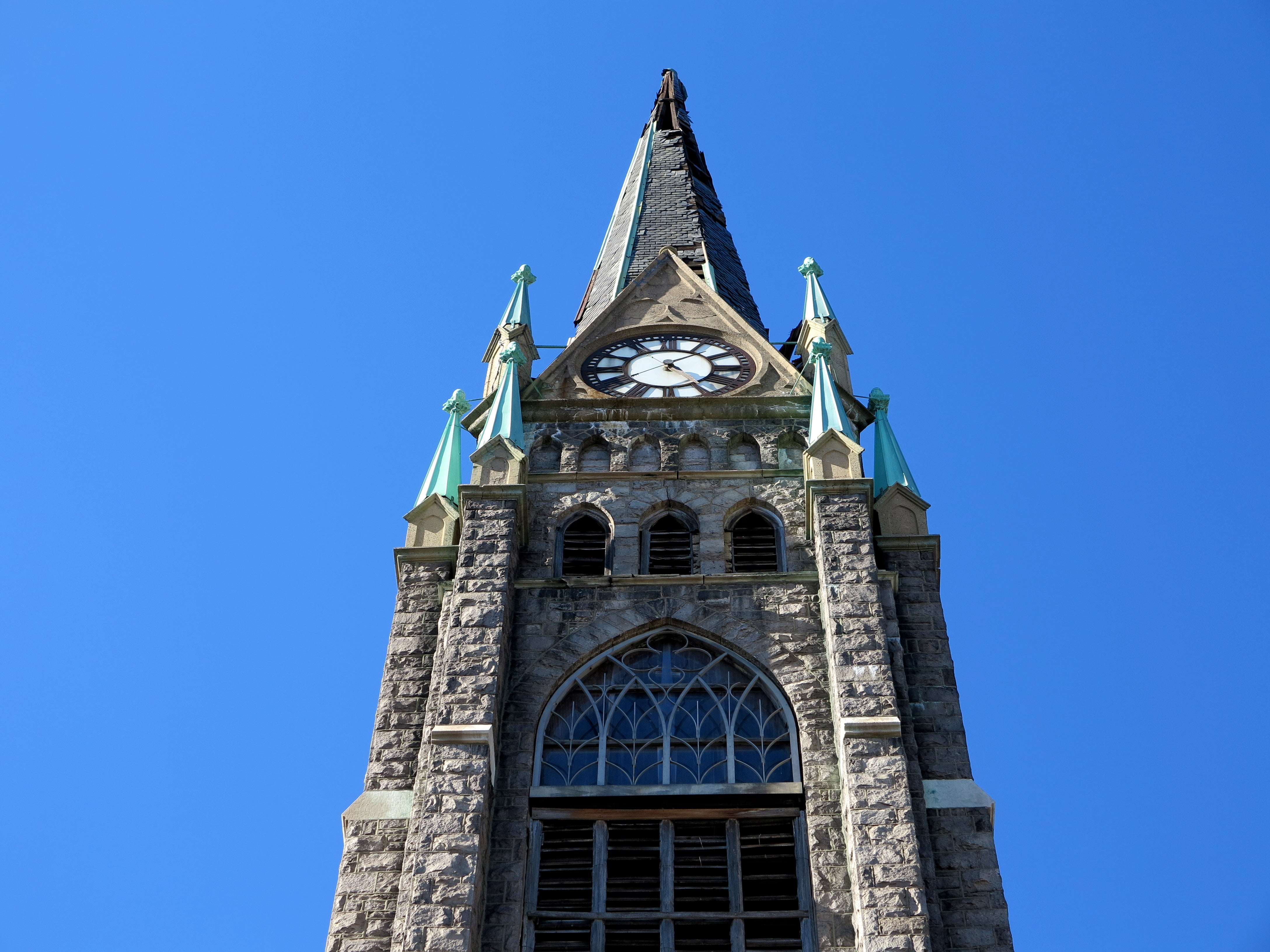 (Ashley Hahn, EOTS)

(Ashley Hahn, EOTS)

(Ashley Hahn, EOTS)
The St. Bonaventure complex, built at the turn of the 20th century, includes the church and convent facing the 2800 block of North 9th Street and the rectory and school which face Hutchinson Street, between West Somerset and West Cambria streets.
It's beautiful spire topping a clocktower steeple reaches high above North Ninth Street and is visible from afar. Up close it is hard to miss that pieces of the steeple are gone and there are holes in the roof. After numerous violations and court proceedings, L&I deemed the building imminently dangerous in August and determined that the massive century-old building must go. Why? Because the owner, New Life Evangelistic Church, "has not provided any evidence that it is capable of correcting the imminently dangerous conditions," L&I spokeswoman Rebecca Swanson told Hidden City. Additionally, taking down the entire building and its adjacent school are the cheapest and safest options for the city-funded demoltion. (A lien will be placed on the property to cover the cost.)
St. Bonaventure closed in 1993, which the Philly Church Project reminds us was a rough year for Catholic church closings across North Philadelphia. Since that time the once-proud and richly decorated building has steadily deteriorated.
For a farewell peek inside, check out this set from Jeremy Marshall.
(Ashley Hahn, EOTS)

(Ashley Hahn, EOTS)

(Ashley Hahn, EOTS)

(Ashley Hahn, EOTS)
WHYY is your source for fact-based, in-depth journalism and information. As a nonprofit organization, we rely on financial support from readers like you. Please give today.