Man's head injury during arrest by Dover police tests fragile bonds the force has forged with residents
Some claim Michael Jarrett was the victim of police brutality. Dover's chief says his review doesn't reveal misconduct, but he welcomes investigations.
Listen
1:53
From Philly and the Pa. suburbs to South Jersey and Delaware, what would you like WHYY News to cover? Let us know!
In the decade since a Dover police officer was captured on video kicking a suspect and breaking his jaw, the city's force has made steady strides in rebuilding relationships with the 39,000 residents living in the state capital.
Steps the department has taken to improve relationships include: a community policing unit that interacts with people in their neighborhoods; police leaders meeting regularly with civic and clergy groups; police officers working with youngsters to dissuade them from getting involved in the gang activity that has fueled a rise in gun violence; and partnering with a mental health counseling agency in an effort to keep people out of the criminal justice system.
Any bonds forged by those efforts are now being tested.
The catalyst was the recent arrest of a 50-year-old man who suffered a skull fracture and other injuries when he fell to the pavement after an officer used what police say was a "leg sweep" to subdue him.
Accusations of police brutality have surfaced, and religious leaders have held a prayer vigil for Michael Jarrett, who spent several days in the hospital. Police say Jarrett was hurt when he struggled with an officer trying to handcuff him at 3 a.m. on Oct. 20 for trespassing and resisting arrest.
The Rev. Rita Paige, a member of the city's Human Rights Commission, says she suspects "excessive force'' by the unidentified officer led to Jarrett's injuries.
"We've been trying to build positive relationships with the police for several years, and so to have something like this incident that happened starts tearing down the trust," Paige said.
"The police have done some good things in the community and a lot of times when I call them they come, but we cannot have a police force using excessive force. I think they need to try more de-escalation tactics."
Chief Thomas Johnson Jr. told WHYY News that his preliminary review, which included checking out the officer's body-worn camera, has satisfied him that the officer did not act improperly. "I do not believe we had a misconduct situation,'' he said.
Johnson said the officer, who has more than one year on the force, remains on regular patrol duty.
The chief stressed, however, that the final determination of whether the officer acted properly will be made after an internal department review and a separate one by the state attorney general's Office of Civil Rights and Public Trust.
Overall, Johnson said the force of more than 100 officers has been working well with the community in recent years.
"I think we have positive momentum,'' he said. "This incident, while it might temporarily be viewed as a setback, I think in the long term, when the facts come out, there might be some room here for people to have confidence that we do the right thing when incidents or events are called into question."
"That's going to lead to better momentum and a better outcome as we continue to establish, maintain, and develop our relationship with all of the segments of the Dover community. That's the right thing to do while we're going about our business as a public safety entity."
Paige told WHYY News earlier this week that she was disappointed that no one from the city administration had made a public statement, even after some residents raised questions about the encounter and she and other clergy members held the prayer vigil.
But Mayor Robin Christiansen, who has held office since 2014, did just that on Thursday, and said he welcomed the dual probes. Those reviews will "ensure transparency and a pristine and impartial review of the procedures and processes during that encounter,'' Christiansen said.
Johnson said the body cam footage won't be released publicly now because of the probes, the open criminal case against Jarrett, and a notice of pending litigation from a law firm representing Jarrett.
"It is my pledge to the community that any and all information that is pertinent to this matter will be available for dissemination to the public and will be made available as the process allows," the mayor said. "It is by no means an attempt to be deceptive."
Christiansen also asked that "the wild, unfounded speculation and our citizens' accusations made by some, are put on hold until all the facts have been presented."
Paige, pastor of New Beginnings Community AME Church in the nearby town of Frederica,  wants the footage released now, however.
"I do want to see that. Yeah, I do,'' Paige said. "Not just myself but a group of community leaders. They do need to show that to us so that we can see exactly what happened."
Legacy of former officer's brutal kick of suspect looms large
Similar questions faced Dover police in 2013, after a 33-year-old man's jaw was broken in an encounter with then-Officer Thomas Webster IV.
When footage from a police cruiser dashboard camera was finally released in 2015, it showed Webster kicking the man, who was unarmed and getting into a face-down position at gunpoint on orders from Webster as other officers looked on.
Webster was charged with second-degree assault and prosecutors filed court papers revealing  his actions had generated 29 use-of-force reports during his nearly 10 years as a Dover cop.
A Kent County jury acquitted Webster, but the city later paid $300,000 to settle a lawsuit brought by the man Webster kicked.
In an interview, Christiansen said it was he who authorized release of the footage showing Webster "field goal kicking'' a suspect who had surrendered. He noted that Webster never worked for Dover again, although the city had to pay the ex-cop $230,000 over six years.
Christiansen also echoed Johnson, who was hired as chief three-and-a-half years ago after a career in Upper Darby, Pa., in saying the city wants a police force that works for and with residents.
Referencing Webster, Christiansen said that under his leadership, Dover doesn't "have police officers that operate like that. We have worked in earnest to develop a police department across the board that has built confidence within the community and trust that wasn't there before."
Police said suspect 'refused to keep his hands behind his back'
In the encounter where Jarrett was hurt, police are giving this account:
The owner of Auto-Plus Auto Parts on South Governors Avenue had been complaining of nighttime trespassers causing damage and using drugs, and asked officers to conduct extra checks.
Early on Oct. 20, officers on patrol saw a group of people behind the store. Jarrett began to walk away when officers approached. He eventually stopped and "briefly cooperated,'' police said.
Soon, however, he "began to resist arrest and refused to keep his hands behind his back, struggling with the officer," said police spokesman Master Cpl. Ryan Schmid. The officer then "used a leg sweep technique on Jarrett in order to take him to the ground so handcuffing could be completed."
Jarrett fell and struck his head, and officers called 911.
He has since been released from the hospital and arrested for three misdemeanors: third-degree trespassing, resisting arrest, and possession of drug paraphernalia.
Johnson told WHYY News that he welcomes the scrutiny of his officers, but asks the public for patience while the internal and state investigations are being conducted.
"I'm a big believer in delivering the 'why' when it's possible," he said. "But unfortunately, now that we have a current event that is creating a little bit of controversy, I can't necessarily deliver the 'why' until we can kind of get past the hurdles that are in front of me that prevent me from speaking as freely as I would like to."
"It's not us against them,'' he said of his force and residents. "We're doing this together, but we need processes that we follow that help get us to solutions that have a high probability of being successful."
Paige said she had spoken with Jarrett's family and read published accounts of people who said Jarrett wasn't resisting. She says they have a legitimate reason to question the police account, which was provided not in a news release but to media outlets that sought it days later.
She appreciates, however, that Christiansen has finally addressed the situation, albeit nearly three weeks later.
"A statement should have been made after the incident happened because some community residents were in kind of an uproar,'' Paige said. "Just come forth and acknowledge that something has happened and that we are investigating to make sure that justice is done."
"It was good that the mayor came out to at least say that he couldn't really go into details, but that as soon as the investigation is done that they would come forth with as much information as they actually could. The silence has been broken."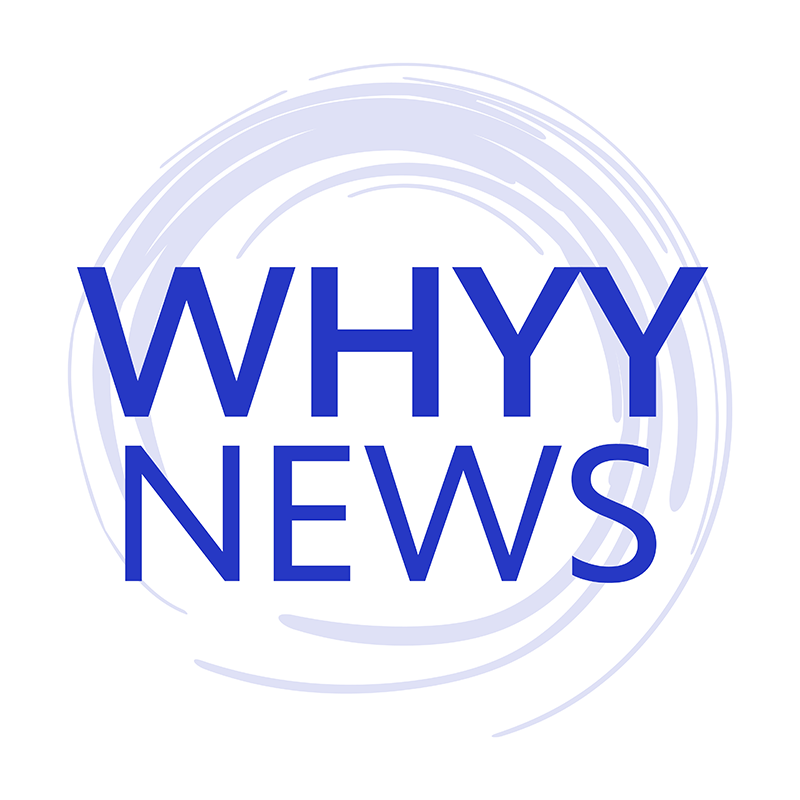 Get daily updates from WHYY News!
WHYY is your source for fact-based, in-depth journalism and information. As a nonprofit organization, we rely on financial support from readers like you. Please give today.