After Ben Ledyard's second wife was murdered in 2019, he was charged with attacking third wife. Now, he faces new accusations in Kennett Square
Ledyard has been under scrutiny since the body of his second wife was found in the Brandywine River nearly four years ago.
A Delaware man whose then-wife was beaten to death in 2019 and who awaits prosecution for two attacks on his third wife was charged this week for allegedly trashing an Airbnb in Pennsylvania during a bloody domestic dispute with an unidentified "girlfriend."
The latest charge against financial consultant Benjamin J. Ledyard, 56, of Wilmington, is for misdemeanor criminal mischief. The crime allegedly took place around 11 p.m. on March 3 in Kennett Square.
That night, neighbors texted the apartment's owner to report "there was yelling in the apartment and what sounded like a lot of banging on the walls" at the unit Ledyard was renting, the police arrest warrant said.
The damage, which cost $1,700 to repair and clean, included a hole in the wall that "appeared to be from someone punching it," a kitchen door that was broken off, and blood on the carpet, bathroom curtain, and a towel, the warrant said.
The apartment's owner told police that after Ledyard checked out, he reached out to her on the Airbnb app "to say he had a 'boo boo' while cleaning up the apartment."
Charges were not filed until Sunday. Police attributed the two-and-a-month delay to waiting for a full accounting of the damages.
Attempts by WHYY News to reach Ledyard about the Kennett Square charges were unsuccessful. Wilmington attorney Peter Veith, who was retained by Ledyard on the Delaware charges in January, said he was not aware of the new criminal case and had no comment.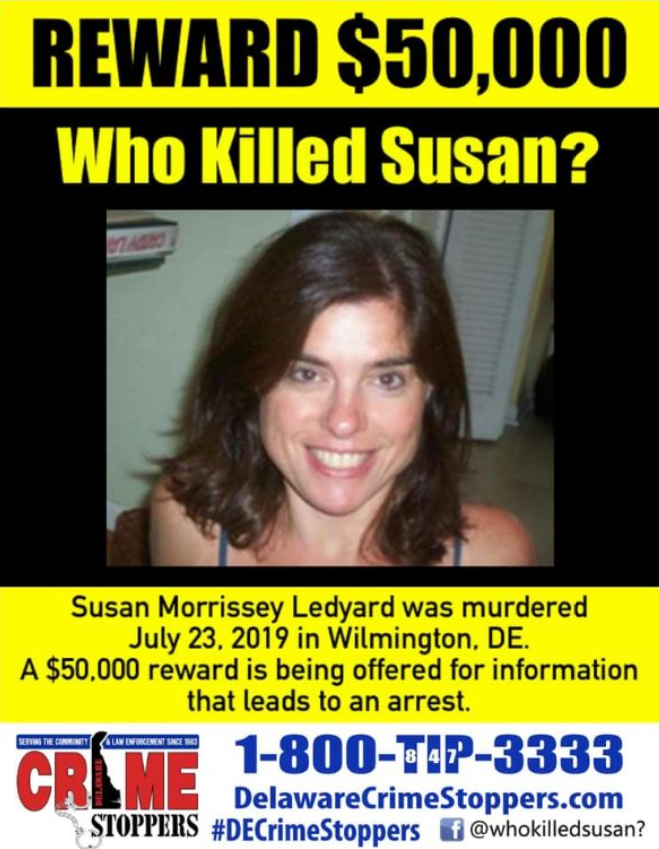 The newest criminal case against Ledyard — a former investment executive with Wilmington Trust and Bank of America — comes while he's free on $77,000 cash bail for two alleged attacks on his third wife Stephanie Ledyard, whom he married in September 2021.
One allegedly occurred on New Year's day at their home in the Presidential Estates neighborhood of Talleyville, north of Wilmington. The arrest warrant says Ledyard allegedly beat his wife over the head with a "white marble block," then pushed her to the ground, grabbed her hair, and "repeatedly smashed" her "head into the hardwood floor several times."
A photo of her after that alleged attack, provided by a source to WHYY News, shows she suffered a ghastly gash atop her head more than an inch wide and several inches long. Benjamin Ledyard is charged with second-degree assault, terroristic threatening, and menacing in that case.
The second case stems from an incident over the summer, when police say Ledyard bit off the tip of his wife's finger to intentionally disfigure her. He faces a charge of first-degree assault related to those allegations.
The body of his second wife, Susan Ledyard, was found in the Brandywine River in northeast Wilmington on July 23, 2019. State police have labeled her death a homicide, saying she died from blunt force trauma and drowning.
No one has been arrested in Susan Ledyard's slaying, but police said earlier this year the investigation remains active. Authorities did not provide any details, however, about what detectives are doing to solve that case.
Within days of his January arrest in Delaware, Ledyard was ordered not to have any contact with Stephanie Ledyard, even if she requested it.
Kennett Square police Lt. Kenneth Rongaus said authorities did not know the identity of the girlfriend cited in the arrest affidavit. Officers had contacted Stephanie Ledyard the day after viewing the damage and the blood on March 6, but "she denied being present" that night, Rongaus said.
Meanwhile, the Delaware case against Ledyard on the January charges has not progressed through the court system in the more than five months since his arrest. No court hearings are scheduled as authorities continue to weigh whether to indict Ledyard and schedule a trial for those alleged attacks.
Mat Marshall, spokesperson for Attorney General Kathy Jennings, said he had no new information on those cases.
Marshall added, however, that the prosecutor handling them is aware of the bloody damage Ledyard allegedly caused in Kennett Square.
'There is banging against the wall and then she is yelling'
Laurie Mohler, who leased the Airbnb unit to Ledyard, told WHYY News on Friday that he first stayed there from Feb. 8 to 19 and left it "in great shape."
He immediately rebooked, staying from Feb. 22 to March 5, she said.
"He said his girlfriend would be visiting him" toward the end of the stay, Mohler said.
The unit is one of several above the Portabellos restaurant on East State Street, a popular dining strip in the Chester County hamlet about five miles from Delaware's northwest border. The Kennett Flash music venue that Ledyard is known to frequent is around the corner.
But around 11 p.m. on Friday, March 3, Mohler said a neighbor texted her about a domestic dispute in the unit Ledyard was renting.
Mohler shared the text exchange with WHYY News.
"The lady was standing at the door yelling at the guy saying, 'You better open this door and left me out,'" the text to Mohler said. "It seems like he may be hitting or pushing her around [because] there is banging against the wall and then she is yelling."
The neighbor said her husband "knocked on the door to see if everything was OK but they won't answer."
Mohler says she was asleep and did not get the message until the next morning. She then called the police, who interviewed the neighbor.
On Sunday, March 5, the neighbor told Mohler she informed police that the yelling and banging stopped soon after her husband knocked on the door, and that the couple checked out that morning.
"The lady looked fine, so that made me feel better," the neighbor wrote.
Mohler said it appeared that Ledyard tried to clean up the blood but was unsuccessful in removing it all. She said Airbnb reimbursed her for the damage, which she called "somewhat upsetting" and that the unit was out of circulation for several days.
Mohler's main concern, though, is the apparent violence that occurred in the unit she rented to Ledyard.
"I am most concerned for the woman that was with him," Mohler said. "Domestic abuse is a very real and frightening thing, and hopefully, the woman can find peace and safety and other women will not be in danger."
___
If you or someone you know has been affected by domestic violence in Delaware, call one of the following 24-hour hotlines from the Delaware Coalition Against Domestic Violence for crisis intervention, safety planning, resources, and referrals: New Castle County (302-762-6110); Kent and Sussex counties (302-422-8058); and Abriendo Puertas (302-745-9874).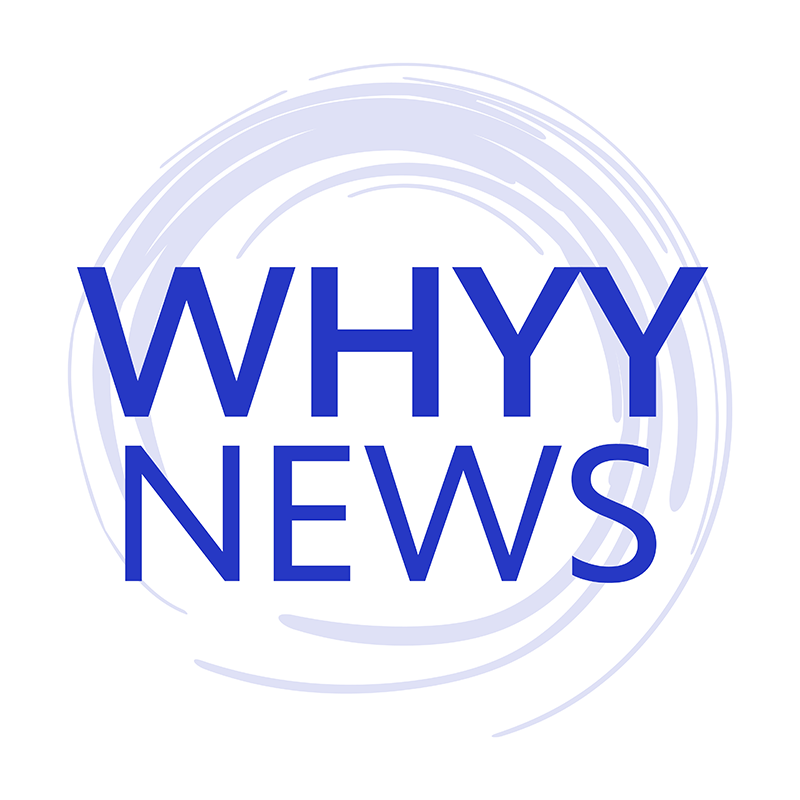 Get daily updates from WHYY News!
WHYY is your source for fact-based, in-depth journalism and information. As a nonprofit organization, we rely on financial support from readers like you. Please give today.