December 11: SEPTA regional rail changes | Rents down in Philly metro | $5 vehicle reg fee passes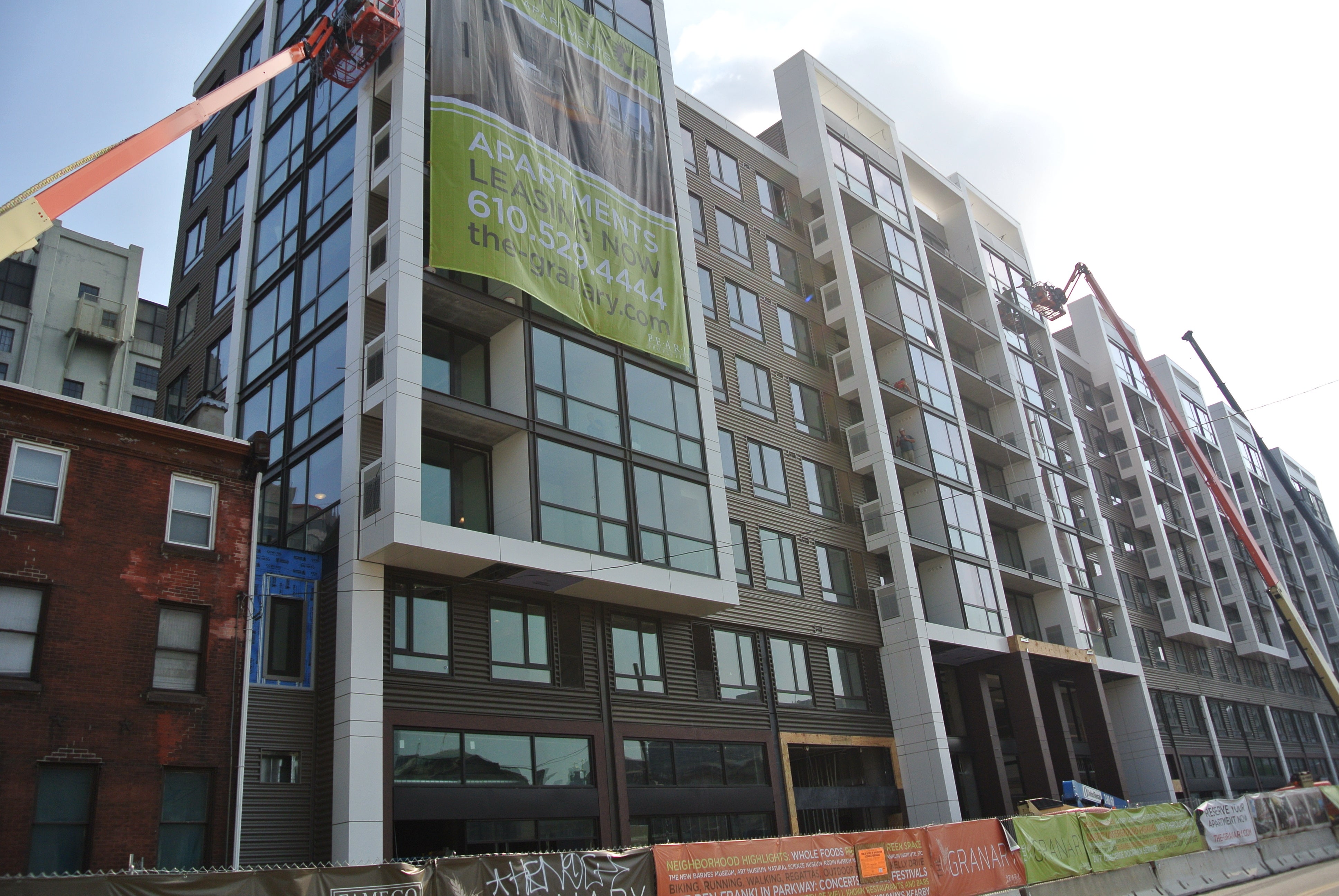 SEPTA officials say the coming regional rail route changes are the most significant in 20 years, reports Hayden Mitman. "[B]ecause of how the trains are linked in the system, [assistant general manager of operations Ron Hopkins], the public transit service believes trains on all regional rail lines could run on a more reliable schedule thanks to these changes."
According to data from apartment search website Zumper, apartments in the Philly metro area actually got cheaper over the last year. It's just one data source, so it's hardly the last word on the topic, but perhaps it's not all that surprising. Philly has been keeping pace with construction-happy cities like Dallas and Houston on building permits and construction job growth, and there's some evidence of full employment conditions in our construction labor market. Is it possible we're building enough housing to make market rents dip a bit region-wide?
Speaking of Houston, this week's Talking Headways podcast features Jay Crossley of Streetsblog Texas discussing Houston's new city plan, and how planning politics work in the famously un-zoned city.
City Council passed the $5 vehicle registration fee provided to counties as an option in the Act 89 transportation funding bill. Councilwoman Cindy Bass and the Bicycle Coalition had advertised it as a Vision Zero bill, with the estimated $3.5 million in revenue to be used for street safety projects.
Rachel Kaufman at Next City says Washington, D.C. is looking to convert some city-owned land into meadowlands a few miles north of downtown. "The project may be the first of its kind in a U.S. city. Many states have begun leaving their highway medians unmowed, especially after the latest recession drained state coffers. But leaving grass and weeds to grow unchecked is slightly different than what the District is planning, which is to kill the existing grass (currently, at the pilot site, by baking it under a tarp till spring) and intentionally plant native species."
Bill West makes the case for closing the 15th Street exit from the LOVE Park parking garage to improve pedestrian safety and traffic flow. "How will the cars get out of the garage? Well, there's another exit, which actually lets out onto Cherry street, near the Friends Center. This exit has the advantage of keeping motorists off 15th street and out of the scrum on the west side of City Hall."
Passyunk Square neighbors still don't like Paul Mirabello's proposal for a mixed-use building near Pat's and Geno's, reports Taylor Farnsworth, but a proposal to put a first floor garage on E. Passyunk Avenue faced no opposition.
OCF Realty has the proposed renderings for a mid-rise adaptive reuse project on N. Broad Street near the Fairmount Ave. station.
Inga Saffron thinks Creed doesn't do enough to update Philly from 1976, or engage with the city's improved fortunes, making the political point that "If we continue to see ourselves as we were in the 1970s, we'll keep making policies based on that self-image and borne out of desperation. It's one reason the 'any development is good development' crowd still dominates the conversation."