Country Club Diner staff supports the Phillies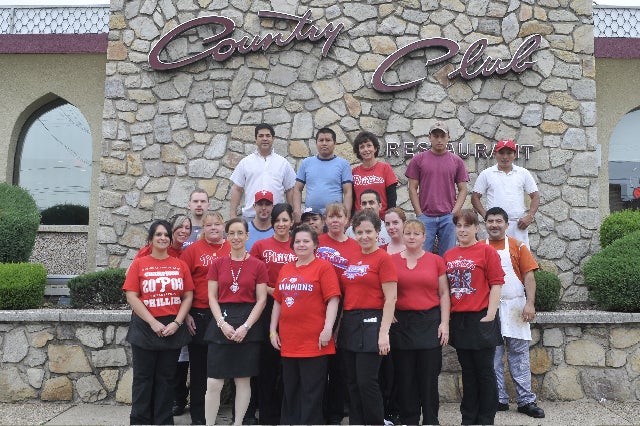 At the behest of manager Melody Eagan (center, top row) the staff of Country Club Diner, at 1717 Cottman Ave., is wearing red tops, or Phillies caps and T-shirts on days the Phillies play.
When the Eagles play the staff wears green or Eagles gear, unless the Phillies are in the playoffs. This photo was taken earlier today in honor of the Phillies' fourth game in the NLDS in Colorado against the Rockies. The full staff was working Sunday when there was a sea of red but today, some had shirts in the wash.
The 53- year-old Country Club Diner serves breakfast, lunch and dinner (with takeout) from 7 a.m. to 11 p.m. throughout the year, closed only on Christmas Day. The bakery is famous for its cheesecake and Jewish apple cake.