Cosby trial take two: What you need to know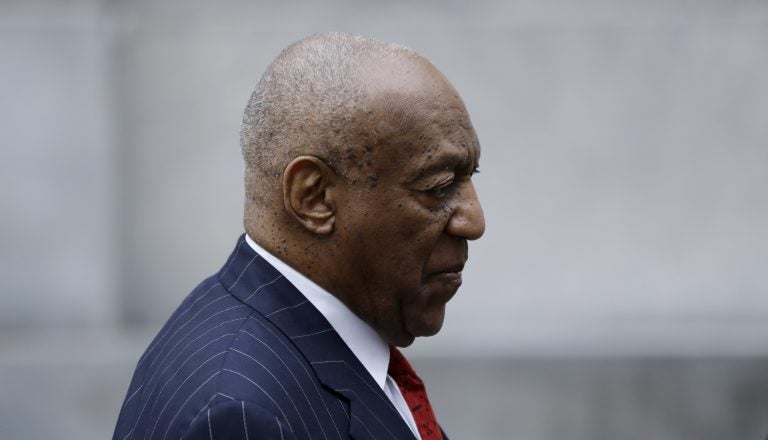 UPDATED: This story has been updated to reflect the outcome of jury selection and recent motions in retrial.
Today, Bill Cosby again faces a jury over charges that he drugged and sexually assaulted a woman in 2004.
The first time around, jurors brought in from Allegheny County could not agree on a verdict over these same charges, leading Montgomery County Judge Steven T. O'Neill to declare a mistrial.
This time, there's a new jury, new defense attorneys, and a new era of accountability for sexual assault, guaranteeing the trial won't just be a rerun of the first.
The alleged crime
Cosby, the celebrated comedian and television star, stands accused of three counts of aggravated indecent assault arising from a 2004 sexual encounter with Andrea Constand.
Constand testified that Cosby befriended her when she worked for Temple University's women's basketball program. At that time a trustee of the university, Cosby invited her to dinners and offered career advice. One night in 2004, Constand said she was wracked by indecision about quitting her job at Temple. At his request, she went to Cosby's Cheltenham home for dinner and mentorship. While at the house, Constand said Cosby gave her wine and three pills, saying "these will help you relax."
After taking the pills and a sip of wine, Constand said her legs became "rubbery," and Cosby helped her to a couch. When she became "frozen," her body unresponsive, she said he put his fingers in her vagina and her hand on his penis. She said she passed out for hours. He was 66 years old, she was 30.
Constand went to the authorities in 2005, about a year after the alleged assault. Then-Montgomery County District Attorney Bruce Castor declined to press charges at the time.
Ten years later, the district attorney's office quietly reopened the case and filed charges just before the statute of limitations ran out, in late 2015.
The accuser
Constand, a former basketball player with sky-scraping curly hair, is a massage therapist living in Ontario, Canada. She played college basketball for the University of Arizona and professionally in Europe, before taking a supporting role for the women's team at Temple University.
She testified that she looked to Cosby for advice about finding a new path, and she was nervous about quitting her job at Temple the night of the the alleged assault. He encouraged her to go into sports broadcasting.
"I trusted him. I wasn't scared of someone making an advance at me or a pass at me," she said.
During the first trial, attorneys asked Constand why she continued to talk to Cosby after he made passes at her before the alleged assault.
"I trusted him and and wasn't scared of him in any way," she responded.
When Montgomery County prosecutors initially declined to press charges against Cosby in 2005, Constand sued the entertainer in civil court. They settled for an undisclosed sum in 2006, but not before Cosby gave sworn testimony that would eventually surface.
The evidence
That there was sexual contact is not up for debate. Cosby described touching Constand and giving her pills in sworn deposition testimony he gave as a part of the 2005 civil suit she filed. He maintains that the encounter was consensual.
A judge unsealed that testimony in 2015, bringing new details about the encounter to light. That led to a new investigation by the county district attorney's office — and then to criminal charges.
Excerpts of Cosby's testimony were read from a transcript during the first trial. They include Cosby's admission that, during the 1970s, he obtained several prescriptions for quaaludes, which he gave to women before sex. Ahead of the retrial, Cosby attorney Becky James argued that this testimony should be barred from entering trial. O'Neill agreed, and jurors will not be able to hear this testimony again.
To bolster its case, the prosecution asked to call 19 women who say Cosby also drugged and sexually assaulted them. O'Neill allowed five of them, and only women with allegations dating back as far as 1982. Cosby is not on trial for these women's claims, but they are allowed to testify to help a jury determine whether the 80-year-old comedian has a signature criminal pattern of behavior.
Then there's the question of cash. Lead defense attorney Tom Mesereau, who previously defended Michael Jackson against child molestation charges, has asked to talk about how much money Constand received from Cosby from the civil suit during trial, saying it will show "just how greedy this person was."
Prosecutors argue this information shows Cosby had a guilty conscience and was trying to cover his tracks. O'Neill ruled that the settlement agreement can be used in trial but not any information about its negotiation.
The jury
Attorneys sent out 3,500 jury questionnaires to Montgomery County residents in the weeks leading up to trial. Over four days in April, they whittled the pool of potential jurors based on responses to those questions and statements made under oath. They asked about everything from whether jurors had family members in law enforcement, to their opinion of the #MeToo movement.
Nearly all potential jurors responded that they had heard about the allegations against Cosby, and more than half said they already had an opinion about his guilt or innocence
In the end, the attorneys agreed on seven men and five women, whose ages appear to span the mid-20s to mid-60s. Two jurors are black, while the rest appear to be white.
The Associated Press contributed to this report.