Cosby drug expert on pills given to Constand: Not quaaludes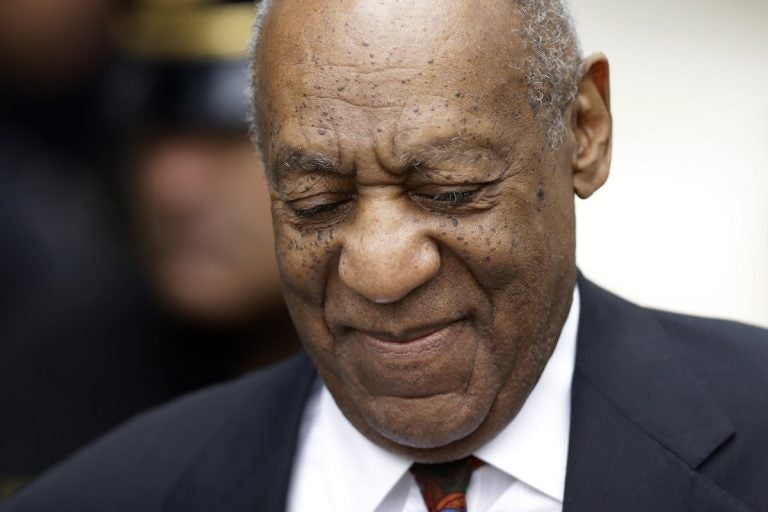 Updated: 8:45 p.m.
A drug analyst put on the stand by Bill Cosby's defense team testified Thursday there is no way the entertainer gave his primary accuser quaaludes. The analyst said the now-banned sedative was never dispensed as blue pills — which is how accuser Andrea Constand described the tablets Cosby gave her.
"Quaaludes do not come in small blue pills," said Harry Milman, a pharmacology expert, addressing the jury on the ninth day of Cosby's criminal retrial. "It only came as large white pill. It's not quaaludes," which he told the jury were known in the 1970s as "disco biscuits."
Constand has long maintained that she took three blue pills, assuming they were herbal. Cosby has countered that the tablets were Benadryl. Prosecutors, meanwhile, have suspected that the intoxicant was more powerful than an over-the-counter cold medicine.
While there is disagreement about the pills Constand took, prosecutors asked their own toxicology expert about the effects of Benadryl and the sedative quaaludes — which were banned in 1982 — to suggest that perhaps Cosby gave her the stronger of the two.
The topic is likely fresh on the jury's mind. On Wednesday, the panel of seven men and five women listened to a deposition transcript Cosby gave as part of a civil lawsuit in which he admitted to obtaining seven prescriptions for quaaludes in the 1970s for a sore back, but he never took the pills himself. Instead, he said in the interview that he had the powerful sedatives on hand so he could give them to young women before sex.
"The idea is to make you very sleepy," said forensic drug expert Timothy Rohrig of quaaludes, saying it was a "'70s party drug" that "some people believed had some aphrodisiac effect as well."
Over two weeks, jurors heard from five women who say Cosby targeted them with the same predatory scheme: drugging and then sexually violating them.
Chief accuser Constand's story mirrors that alleged pattern, yet the precise drug Cosby gave to her has remained a central puzzle of the 2004 episode.
On Thursday, the prosecution's drug expert said Constand's symptoms were consistent with Benadryl or quaaludes.
Moving to Benadryl, Rohrig, the last witness in the prosecution's case, said the cold medicine's depressant effect can take hold more quickly if taken on an empty stomach. This is relevant because Constand has said that she had not eaten dinner before she took the pills in question in January 2004 at Cosby's Cheltenham home.
Rohrig further told the court that Benedryl could cause "short-term memory amnesia," which prosecutors drew out to suggest that the drug could contribute to someone's having conflicting recollection following a dosage.
On cross-examination, Cosby defense lawyer Kathleen Bliss pulled out a box of Benedryl, showed it to the jury, and walked over to the witness stand to hand it to Rohrig. He looked over the possible side effects listed on the box.
"Is short-term amnesia on there?" Bliss asked.
"It is not," he replied.
Bliss underscored that nobody will ever know will full certainty what kind of pills Constand received from Cosby.
"You as a scientist," Bliss said, "would never base a report on a conclusion unless you test it, right?"
Rohrig, who oversees a forensic toxicology laboratory in Wichita, Kansas, agreed.
Before the defense's drug expert Milman could start answering questions about the differences of various drugs on the body, prosecutors seized on his credentials.
Montgomery County Assistant District Attorney M. Stewart Ryan grilled Milman, who holds a doctorate in pharmacology, about his lack of experience testifying in criminal trials. He is not certified by a professional board, and he doesn't have a professional license.
"I do have a driver's' license," Milman said to Ryan sarcastically, as those in the court laughed.
Defense lawyer Becky James asked Milman if there is any scientific proof that Benedryl can make one see double, have slurred speech, a dry mouth and make it impossible to move arms and legs — symptoms Constand reported after she says Cosby drugged her.
Milman went further to say that since there are no blood or urine samples to examine, there is no foolproof evidence that Constand was drugged with anything at all.
"I saw no evidence," he said, "that Constand took any drug, Benadryl or otherwise."
The defense will be calling three more witnesses Friday. The judge said the jury could start deliberating on Cosby's fate early next week.
Cosby's first trial before the same judge — but with a different panel of jurors — ended with a hung jury after the panel could not unanimously agree after 52 hours of deliberating.