Corbett looks back at Sandusky scandal, fallout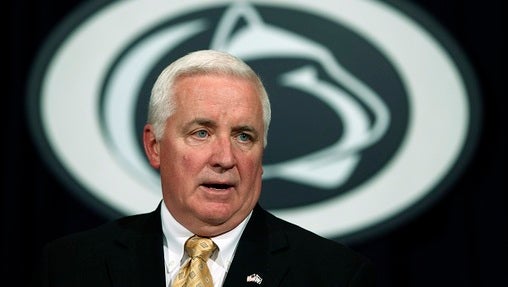 In a rare interview, former Republican Governor Tom Corbett has returned to one of the issues that dogged him late in his lone term in office — the fallout from the Jerry Sandusky child sex abuse case.
Corbett told Radio PA "mistakes were made" in the handling of the situation.
In the aftermath of Corbett's loss to Democrat Tom Wolf, it was a common theory that the Republican's seat on the Penn State Board of Trustees had hurt him politically.
The board voted to fire Paterno for under-reporting Sandusky's abuse.
Corbett said he certainly sees a connection.
"One guy came up to me in our grocery store at home, and he was making a beeline right towards me — I went, ok. And he said, 'are you Governor Corbett?' I said yes. He said, 'we got you.' And he pointed to his jacket — he had a Penn State jacket on," Corbett said.
The Republican maintains he didn't vote on the Paterno firing.
In the past, he's said he thinks the coach should have been suspended instead — though he refrained from taking so firm a stance again.
"It was hard to fathom that Mr. Sandusky did what he did. I'm sure it was hard to fathom for Mr. Paterno too," he said.
Corbett also faced criticism for failing to adequately investigate abuse allegations against Sandusky while serving as attorney general prior to being elected governor.
WHYY is your source for fact-based, in-depth journalism and information. As a nonprofit organization, we rely on financial support from readers like you. Please give today.