Committee approves zoning changes for new Dranoff hotel on Broad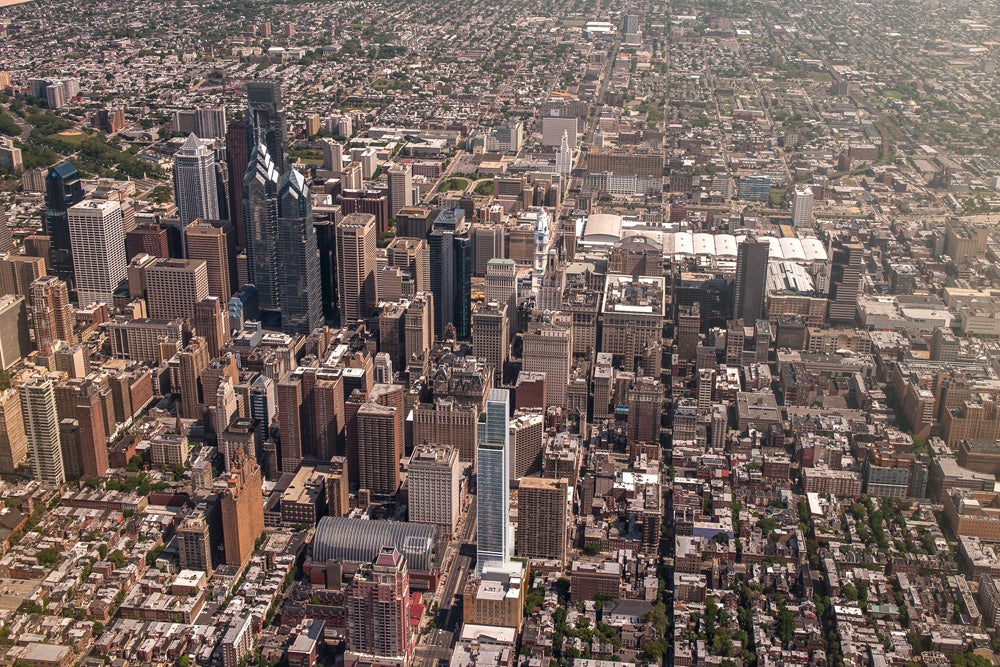 City Council's Committee on Rules approved a bill Wednesday that would amend portions of the zoning code to allow developer Carl Dranoff's SLS International Hotel proposal on South Broad Street to be built by without any additional zoning approvals.
The proposal calls for a 47-story, 567-foot tower with 149 luxury hotel rooms and 123 residential condominiums. It would also include a bar and restaurant at the corner of Broad and Spruce streets, with retail space along Broad Street.
The property currently sits just south of the Center City zoning overlay.
The bill approved on Wednesday, which was introduced by 1st-District Councilman Mark Squilla, would rezone the property from CMX-4 to CMX-5, the most permissive commercial mixed-use classification in the zoning code.
It would also extend the Center City overlay south to include the property, allowing the developer to build to a Floor Area Ratio (FAR) of up to 1,600%. Additionally, the bill adjusts regulations related to parking and loading to allow for curb cuts on Spruce Street, and to reduce the requirement for loading spaces.
In a letter addressed to Councilman Squilla, Washington Square West Civic Association, the local registered community group, said its board had voted "to not oppose" the bill, provided certain agreements are made with respect to noise and activity at the hotel and other matters of operation.
The bill was also amended to include an updated Economic Opportunity Plan, which calls for a minority participation rate in professional services (architecture, design, marketing, and so on) of between five and ten percent, a minority participation rate in construction of between 20 and 30 percent, and a local-resident employment rate of 50 percent.
The project is expected to generate 480 permanent, full-time jobs, and $6.5 million in tax revenue per year, according to Peter Kelsen, an attorney for the developer.
Kelsen said that if the bill is approved, construction will begin in the fall of 2014 and be completed two years later. A separate bill related to the development, which would strike from the city plan a 90-foot portion of Cypress Street east of Broad, is also moving through Council.
WHYY is your source for fact-based, in-depth journalism and information. As a nonprofit organization, we rely on financial support from readers like you. Please give today.