Clock ticking on 'forever chemicals'? Biden win spurs revival of plans for federal regulation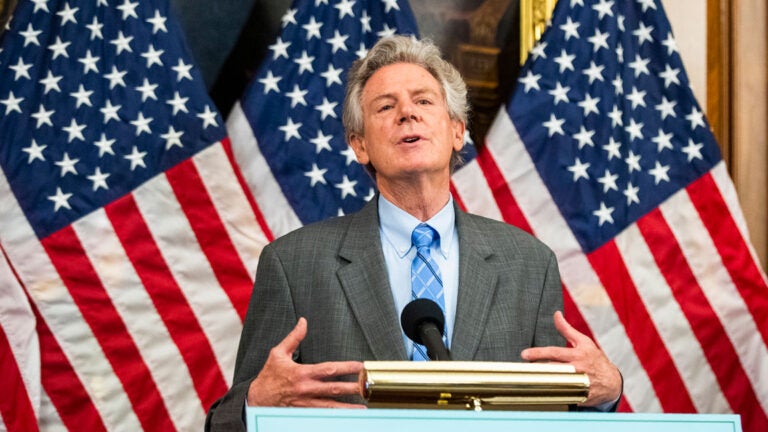 This story originally appeared on NJ Spotlight.
Toxic PFAS chemicals that contaminate water and soil in many areas of New Jersey and across the country stand a better chance of national regulation under the incoming Biden administration than they have done for the past four years, advocates for their control predicted Tuesday.
New Jersey Rep. Frank Pallone, chairman of the House Energy and Commerce Committee, is expected to play a key role in renewing support for the PFAS Action Act, a bill that was passed by the House in January this year but died in the Senate, and will be reintroduced in the new Congress.
PFAS are widespread, and are known as "forever chemicals" because they do not break down in the environment, and accumulate in the human body, scientists say. In 2009 and 2010, the chemicals were found in two-thirds of 33 New Jersey public water systems tested, according to a DEP report issued in 2014.
"Addressing forever chemicals continues to be a top priority for Congressman Pallone," his office said in a statement. "He was pleased to push through the PFAS Action Plan earlier this year in the House but was disappointed when the Senate refused to act. It will remain a priority for the congressman in the upcoming Congress."
Cleaning up contamination
The bill would require the U.S. Environmental Protection Agency to list the chemicals as hazardous substances under the Superfund law. That designation would give the EPA more power to require the responsible parties to clean up contamination with PFAS, formally known as per- and polyfluoroalkyl substances.
"We think this can be a very fast environmental win. We need a strong national protective standard for drinking water," said U.S. Rep. Debbie Dingell, a Michigan Democrat who sponsored the bill. She spoke Tuesday during a Facebook Live event staged by Environmental Working Group (EWG), a nonprofit that urges the federal government to set national health standards for the chemicals in drinking water.
President-elect Joe Biden has identified PFAS regulation as an environmental priority in his administration, said Melanie Benesh, an attorney for EWG.
Although the EPA has said it is considering regulating two of the most common PFAS chemicals, there remains no national requirement on water suppliers to ensure health-protective standards despite growing evidence that the chemicals can cause many serious illnesses including some cancers, high cholesterol and immune-system problems.
"We do not have a drinking water standard for PFAS in this country," Dingell said.
The absence of national regulation has left some states to set their own standards for the safe level of PFAS in drinking water. New Jersey, which has regulated three PFAS chemicals since 2018, is a national leader in setting strong health standards in drinking water.
NJ lawsuit seeks cleanup in South Jersey
The state's focus on PFAS was most recently shown on Nov. 11 when the Department of Environmental Protection and the attorney general's office filed a Natural Resource Damages suit against Solvay Specialty Polymers, a South Jersey chemical company, saying it had polluted water, soil and air with PFAS for years, and had not done enough to clean them up.
State officials blame Solvay for contaminating public water in nearby Paulsboro where PFNA (perfluorononanoic acid), a type of PFAS chemical, was found in 2013 at 11 times higher than the level the state has since set as safe for human consumption. The tests led to one drinking-water well being shut down until PFAS filters were installed.
The heat- and stain-resistant chemicals were used for years in consumer products like Teflon and Scotchgard. Although those uses were phased out by leading manufacturers in the mid-2000s, PFAS are still used in some food packaging and cookware, advocates say.
Ending those uses will be among the aims of the new bill, Dingell said. Congressional advocates will also work with the Biden administration to curb PFAS through regulation, and will continue to educate the public on the need for protective national drinking-water standards.
Rob Bilott, an attorney who obtained damages for people sickened by PFAS contamination from a Dupont plant in Parkersburg, West Virginia in the 1990s, said there is growing public awareness of the dangers of PFAS chemicals in drinking water.
Bilott said the chemicals have been contaminating public water supplies for decades but that information was concealed from regulators and scientists by their users and makers, and has only recently started to be understood by the public.
People should not have to go to court to obtain accurate information about the prevalence of PFAS, and it is now "beyond time" that a national law would give individuals the means to hold polluters responsible, he said.
"We want to make sure that the parties who are really responsible are the ones who are picking up the tab, not the taxpayers," said Bilott, whose fight over PFAS was told in "Dark Waters," a 2019 movie starring Mark Ruffalo.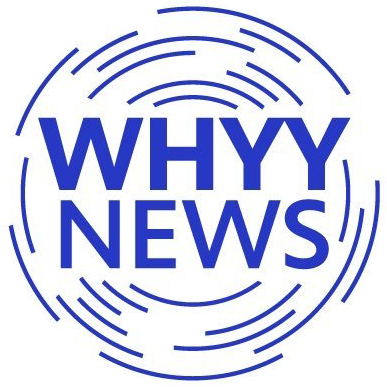 Get daily updates from WHYY News!