Carney praises Delaware's resilience in State of the State
Listen
1:36
During his State of the State speech Tuesday, Delaware Gov. John Carney reflected on nationwide political tensions, the weight of the Capitol riots, institutional racism, and the threat of the COVID-19 pandemic.
The Democrat acknowledged how national turmoil affects Delawareans, but also commended state residents for coming together in challenging times. Carney said despite 2020 being a trying year, he has reason for hope in the coming year.
"Over the course of this pandemic, and especially over the course of the past few weeks, we've all wrestled with existential questions for the state of the state, here in Delaware, and of course across the country. What is the role of the state? What happens when life and liberty are in conflict?" Carney said.
"What does it mean when those charged with safeguarding our nation's democracy threaten it? The past year brought us a once-in-a-lifetime public health crisis, civil unrest and racial tensions. A contentious – but free and fair – election, and a violent attempt to overturn that election. It's understandable then, to feel concerned about the state of our state, or that the state of our state is tenuous, weak, or even on the decline," he said.
"But I am here today to offer a clear counter-message. Over the past year Delawareans have worked hard, kept our focus, strengthened our resolve, and looked out for one another. As a result of the good work of so many, I stand here confidently, proudly, and gratefully to tell you that the state of our state is resilient. It's determined. It's strong, and it is getting stronger."
Democratic lawmakers said they appreciated Carney's nod to nationwide issues.
"All of those major national movements have very real connections at home. We're impacted by all the feelings and anxieties connected to it. I think we're feeling that solidarity of, 'We're going to make things better now,'" said Democratic State Sen. Elizabeth "Tizzy" Lockman.
Carney then moved on to address the state's budget and economy, which has been hurt by the COVID-19 pandemic, wiping out the state's $200 million surplus. However, the governor promised to address the state's deficit, while touting efforts in the state to get through the pandemic without borrowing money, raising taxes, or laying off state employees.
On Thursday, Carney will announce his budget proposal for the next fiscal year.
"This year, I will again propose a budget that links state spending to the growth of our economy. We'll invest one-time money in one-time infrastructure projects. We'll focus on the future and rebuild our reserves," he said.
Carney called a 5% unemployment rate a positive sign for Delaware workers in the midst of a pandemic, while acknowledging the hit that restaurants, bars, hotels, and the arts have faced since March.
The governor touted the state's HELP program, which aims to offer financial relief to businesses and employees. Carney also praised the state's diversion of nearly $200 million in federal CARES Act funding to businesses, and another $210 million for the state's Unemployment Insurance Trust Fund.
The governor spent a significant amount of time on how the state will entice employers to stay in Delaware, such as expanding the state's Encouraging Development and Growth Expansion (EDGE), which has awarded nearly $1.5 million in grants to 20 companies. Carney also proposed an increase in funding for start-up science and tech companies to create additional lab space to grow their businesses.
Lockman said she appreciated the optimism.
"I know it's hard every day in each of our own lives right now, it's very easy to feel frightened and pessimistic, but I think we are turning a corner," she said. "I do think we are in a position to not just get back to business as usual, but take what we learned from the challenges of this past year, and fix those things and do better and better, so I think it's appropriate to be optimistic."
Carney promised to support schools in the state, and promoted his Opportunity Funding program, which aims to support schools with low-income students and English language learners.
After a lawsuit alleged the state has for years been complicit in the disparities experienced by students who are low-income, have disabilities or are English language learners, the state agreed to more than double Opportunity Funding for public schools across the state.
The state is also doubling the funding for the Early Childhood Assistance Program, which aims to expand access to high quality early education programs for low-income children. The state also is committed to fully funding K-3 basic special education over the next few years.
Lockman said she appreciated the promise to improve schools, but said this is only a baseline for what the state can do to create an equitable funding system.
"It's a good start, but more of a floor of what I think we can accomplish, aiming a bit higher as we move towards June 30," she said.
Lockman is a member of the Redding Consortium for Educational Equity, which recently published recommendations for how to support schools with low-income children, for recruiting and maintaining a diverse teaching staff, and for data collection on racial disparities.
Republican State Sen. Ernie López said there wasn't enough talk from Carney about how the pandemic has hurt both children and seniors, however.
"Lamentably, what we heard at the end of the day today was truly a tale of two states," he said. "We are suffering tremendously on the ground, particularly in Sussex County."
Lopez said Carney's administration has done a poor job of communicating what supports are available for children and seniors amid the coronavirus.
"What we were all looking to hear today from the governor was an action plan and more action from the executive branch. I didn't hear that," he said.
Carney also promised to make racial equality a top priority.
"This year laid bare the pain that our brothers and sisters of color suffer across our state and nation. It took away any false sense of comfort we may have allowed ourselves to feel that everyone has equal access to the American Dream," he said.
"We have much work to do as a state and as a nation. First to heal. But to go beyond healing, to make fundamental changes to a system that for too long has denied the promise of equality and justice for all. This requires a comprehensive approach to the relationship between law enforcement and communities of color, but also to economic empowerment, education, and issues of diversity and inclusion in the workplace."
Carney touted two newly created positions in the state to ensure racial equality: Director of Statewide Equity Initiatives and Chief Diversity Officer.
He also congratulated lawmakers for drafting a constitutional amendment that, if passed, would make it clear that discrimination on the basis of race, color or national origin is illegal. Carney  applauded last year's bill passage to ban chokeholds in the state, and this year, he will support legislation to ensure every police officer has a body camera.
Carney also made promises to improve the environment, such as setting a goal to make 40% of Delaware's energy come from renewable sources by 2035. He also said he will propose a $50 million investment in a new Clean Water Trust Fund.
Freshman State Sen. Marie Pinkney said she was most excited about Carney's environmental proposals.
She said she wishes there were more conversations around racial justice, but that she believes he does have a steadfast plan.
"I was hoping we would have a firm commitment to ensuring juvenile mugshots would not be released, and I also wish we discussed the impact of policing on racial justice. I think having frank and open conversations about these things and not just glancing over them is how we get the issues solved," she said.
"I think it has to come from more than just the General Assembly. Dismantling racist systems has to be a top priority of everyone involved … it is the executive branch, the judicial branch, it's the systems themselves."
The governor wrapped up his speech by addressing the challenges of the COVID-19 pandemic, stating that over the course of his 30 year political career, that "nothing – absolutely nothing – compares to the last ten months."
Carney thanked health care workers, corrections officers, educators and state employees, praising efforts to expand COVID-19 testing and the efforts to get people vaccinated.
As a result of the COVID-19 pandemic, Delaware expanded mail-in voting to prevent the spread of the virus at polling stations in 2020. Carney promised to sign legislation to make it a permanent feature of the voting system.
"We should all want more people to participate in our democracy – not fewer. So we should work together to make these practices permanent even after the pandemic," he said.
That didn't land well with GOP lawmakers.
"There's a lot of work that we have to do before we do anything of that nature," said State Sen. Brian Pettyjohn.
He pointed to reports on social media of voters getting multiple applications for vote-by-mail last year, including applications for people who no longer lived there.
"That's something that we absolutely have to clean up first. Make sure our voter rolls are as accurate as possible," Pettyjohn said.
State House Minority Leader Danny Short said there was too much distrust in the process to make it permanent.
"The biggest problem with vote [by] mail is about half of the population nationwide, and a great number of people in Delaware, don't have faith in it," he said. "Impression is reality for some folks, that's why you saw such a big number of people standing in line to vote at the polling places. They didn't have the faith to actually do that."
Voters' doubts about voting by mail seemed to be fairly split along party lines in Delaware's September primary contests. Just 23% of Delaware Republicans used the mail to cast their votes, compared to 52% of Democrats who sent their votes. Delaware Republican leaders bear some responsibility for creating doubts about the system, which could have reduced GOP use of vote-by-mail. State GOP chair Jane Brady echoed then-President Donald Trump as she filed a lawsuit against the state, claiming vote-by-mail to be unconstitutional, but it was denied.
Carney ended his message by circling back to a theme of hope, and reflection on national politics by hinting that Delawareans can expect positive changes with Joe Biden as president.
"Hope is here. We're getting the vaccine to as many Delawareans, as fast as we can. And we have a new President who we all know so well, and we know we can trust," Carney said.
"We will get through this. And with your help, in this next year, we will thrive. The pandemic has affected each of us differently, but it's affected each of us one way or another. We all have that in common. For me, it's made me even more grateful to live in a state of neighbors. To have a state workforce full of grit and compassion. And to have the privilege of leading nearly a million Delawareans who have looked out for one another, who have done the right thing, and who have kept the faith that better days are just over the horizon."
Not everyone was impressed with Carney's speech. Short said the governor needs to be more realistic.
"This address was pretty sterile. There are people out there that are suffering tremendously in our state and they were addressed but very, very briefly," the Republican said. "Although the address was what I would call pretty uplifting in the sense of how things are, that's not the real thing on the ground."
Short said he was concerned how the state would pay for some of Carney's proposals, and worried how the state would be able to rebuild it's reserve funds used to help balance the budget last year as the pandemic hit.
"As usual, the details will come out on Thursday and we'll find out a lot more of how he plans to do this," he said.
Democrat Pinkney had a different response.
"I think the biggest takeaway from the speech is a reminder we are not where we want to be, but we are trying to get there," she said. "I think it's important he talked a lot about the issues Delaware is facing in response to COVID. I think, overall, the speech to me felt like a call-to-arms, for himself and for the General Assembly. I'm hoping that means that, although we may have different views on how things are supposed to go, we are able to work together to get them accomplished regardless."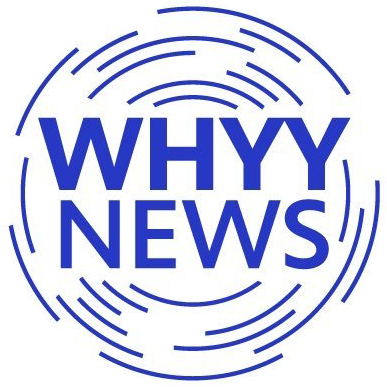 Get daily updates from WHYY News!