Bird's-eye view of Asbury Park Zombie Walk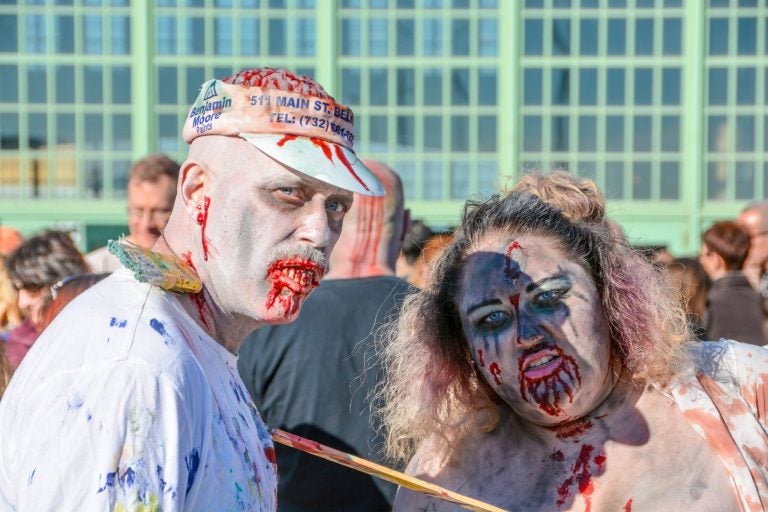 Thousands of zombies gathered on the boardwalk in Asbury Park Saturday for an event that was brought back from the dead.
The Asbury Park Zombie Walk event replaced the New Jersey Zombie Walk, which started seven years ago with a small group of friends and grew in size over the years.
"THANK YOU ZOMBIES!! Once more you have done the unimaginable," the event organizer posted on Facebook. "One week later than planned, the living dead converged on the Boardwalk.. possibly in greater numbers than ever before!"
Under sunny skies, people of all ages remained in character as they marched on the boardwalk and nearby streets.
In 2013, the Guinness World Records certified that nearly 10,000 zombies were the world's largest gathering of the undead.
Earlier this year, the New Jersey Zombie Walk's organizer announced he was ending the free event, citing rising costs and other issues. But the walk was bought back to life last month when a local bar owner bought the rights.
Chad Aaronson of Jersey Drone captured an aerial view of the event.
—————————————————————–
The Associated Press contributed to this report.