Armed with new evidence from backlog of rape kits, Philly DA ready to prosecute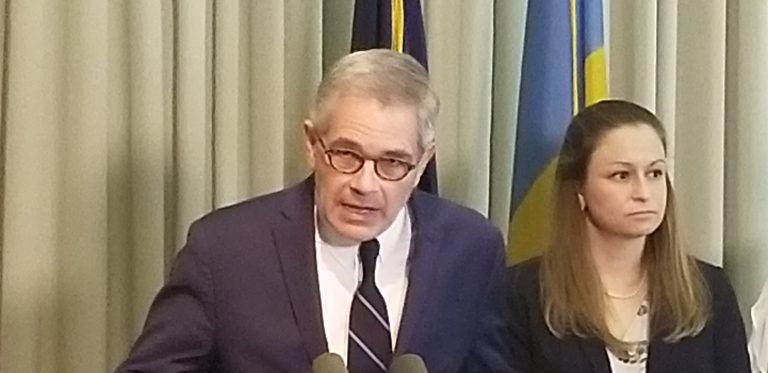 Philadelphia police and District Attorney Larry Krasner are teaming up to go after unsolved and decades-old sexual assault cases.
After seven years, police technicians have finished testing a backlog of 1,500 kits. The results yielded more than 60 matches in the police DNA database.
Krasner, who announced those new leads during a Thursday press conference, said he hopes victims will come forward and help prosecute their assailants.
"There is a process that goes with this, and the process involves locating perpetrators whose identity has been determined by means of these rape kits," he said. "And, in many cases, locating victims whose crimes they have suffered as early as the 1980s or 1990s."
Prosecuting these cases will be positive, but it also will bring up a traumatic memories for victims, said Monique Howard of Women Organized Against Rape.
"The elimination of the backlog of rape kits provides closure to many sexual assault survivors who were able to report their sexual assault to the police," she said. "It affirms the victims, it discredits the suspects."
The new DNA matches allow prosecutors to bring cases — even if the statute of limitations has run out — for just one year. Krasner said his people need to move quickly to make sure they meet that deadline.