Archbishop Ryan alumnus and astronaut stops by Drexel University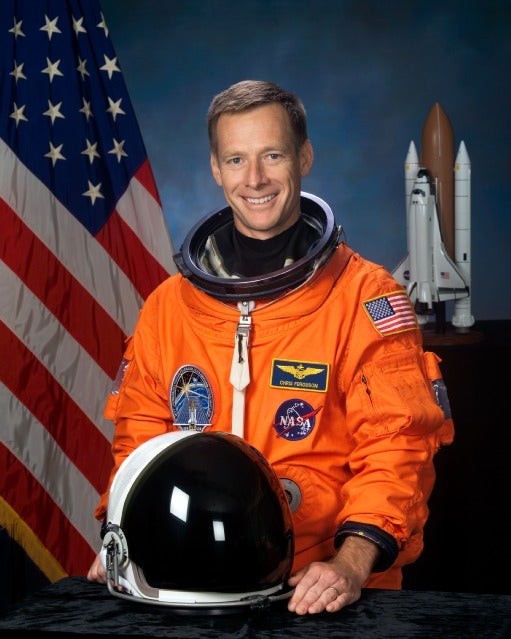 By Christopher Wink
Chris Ferguson is definitely that guy you wish you kept in touch with from high school.
The 1979 graduate of Archbishop Ryan stopped by his old stomping grounds yesterday, speaking to employees, students and even eating in the cafeteria, sources tell NEastPhilly.com.
That breeze-through in the Northeast came after Ferguson spoke at another school in his past: Drexel University, from which he graduated 1984.
Of space, Ferguson said: "It's a magical place."
He was at Drexel to accept its Engineer of the Year Award. He explained the phenomenon of seeing a sunrise came every 90 minutes, which was the time it took to orbit the Earth during his November trip to the International Space Station.
The 47-year-old now lives in Langhorne and loves golf and drumming with his band Max Q, according to his NASA biography.
"You may think that astronauts are the smartest guys in the house. Well, they're not. My first engineering exam took place down here in the Grand Hall. It was statics exam," Ferguson said, according to KYW. "I was about 90 percent of the way through the time allowed to do the exam and I had about 10 percent of the work done."
WHYY is your source for fact-based, in-depth journalism and information. As a nonprofit organization, we rely on financial support from readers like you. Please give today.