April 1: State of the City | Lessons from the Piazza | PA's green building funds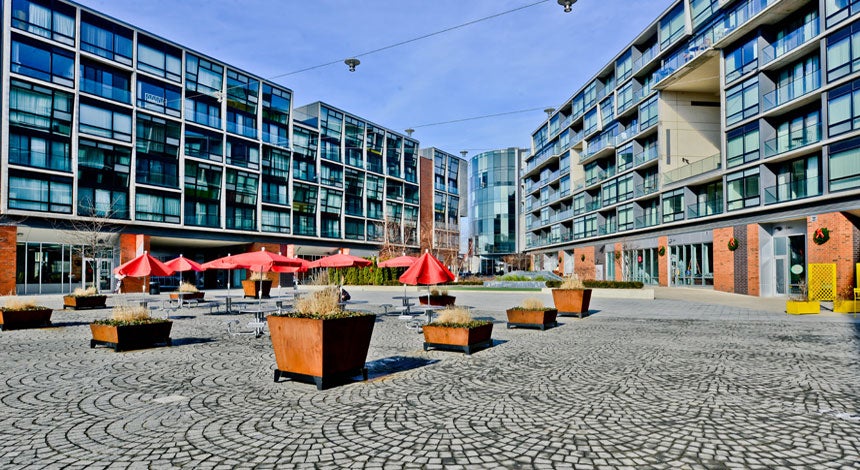 Despite recent population growth, driven mostly by young adults and foreign-born residents, Philadelphia's poverty rate remains high, and job growth is weak, writes Aubrey Whelan, in a summary of the new State of the City report from Pew. "Philadelphia has been transformed by demographic trends that have produced growing populations across much of urban America," the report says, "The question is whether those trends are forming a foundation for real progress on the city's most persistent challenges."
More from the report: the number of residential building permits (3,666) issued in 2015 "was the second-highest in the last 20 years, down slightly from the peak of 3,973 in 2014." Home sales are still down from 2005, but have increased for four straight years from 2011, and are at their highest point since 2008.
Kim Bernardin draws some lessons for Bart Blatstein's Broad and Washington plans from the shortcomings of the Piazza. "Where the Piazza's flaws have become larger over time, they're right up front at Broad and Washington. Urban scholars, most notably William Whyte, have consistently proven the ineffectiveness of raised or depressed public spaces. Without a close linkage to the street ("access" as Miller calls it), organic community use is much less likely to coalesce."
Did you know that Pennsylvania has $24.5 million available for grants and loans for green building projects? Dave Hess says Tom Wolf's 2016 budget proposal would transfer the funds from the High Performance Buildings fund to the traditional Business in Our Sites economic development fund, so if you have a small business or individual building project, apply soon.
Charles Komanoff debunks the claim that distracted walking accounts for 78 percent of U.S. pedestrian injuries. "Federal data readily confirm that the number of mobile phone-related pedestrian injuries is relatively tiny — probably 40 times smaller than all pedestrian injuries. Thus, if talking or texting were reported in 78 percent of pedestrian injuries involving mobile phones, it follows that these factors are present in just 2 percent of all pedestrian injuries…"