Appreciating Philly one love note at a time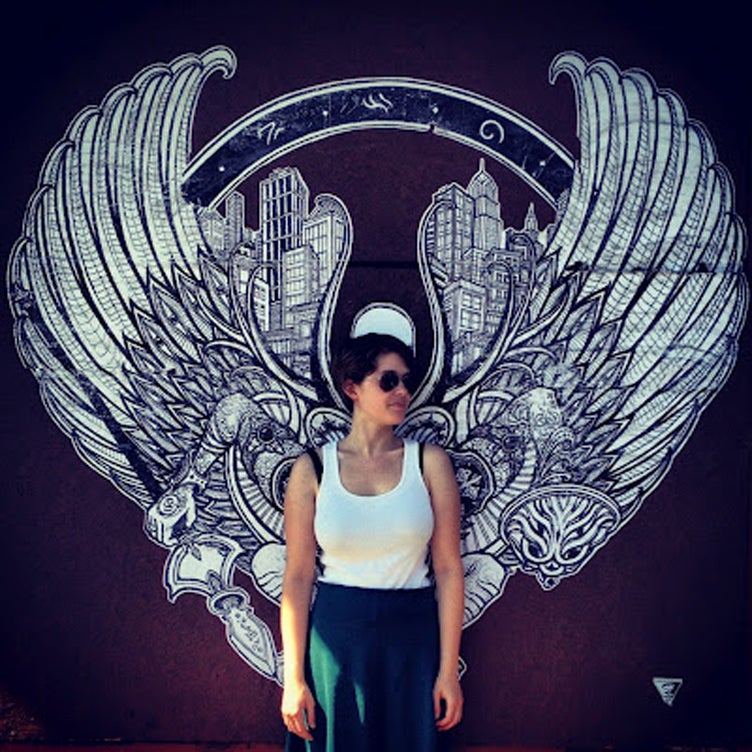 Oh Philadelphia, we love you.
We love the industrial smells of Bridesburg from I-95 on a breezy summer night, the treehouse pavilion in Fairmount Park, eating steaks at Shanks. We love you so much that there's now a blog devoted to sharing what we love about you.
Since May Philly Love Notes has been building an inventory of the pleasures of living in Philly as told by us. Emma Fried-Cassorla, a scientist (neuro and environmental) who grew up in Cheltenham, started the love notes project as a way to remind herself (and the rest of us) that Philly is loved.
"I've been living here for the last six years and I sort of love and hate it. And I want to love it more," Emma explained when we sat down to discuss her project recently. "I think that a lot of people have that same relationship, so I wanted to find out where their special places were."
Emma said she wanted to create "a collection of reminders" with the potential to shift people's outlook on Philadelphia by sharing different perspectives on the city's assets, from mighty fine milkshakes to evenings at the Mann. Ultimately Emma hopes that Philly Love Notes could become a resource something like an insider's guide to the city's neighborhoods.
For now this is purely a passion project, born from Emma's natural interest in exploring the city. She has been soliciting submissions from folks, and she's waiting for the day that a stranger sends her a Philly Love Note.
We all have days when it's hard to love Philly. When the city's stinky summer sewer breath gets to you, you get SEPTA'd on the way to work, trash tornadoes blow down your street, or worse. It's really easy be a Negadelphian. Instead of having P.A.M.s (Philadelphia Appreciation Moments, as we say around PlanPhilly HQ), we see the parts of this city that break our hearts, that make us close our eyes to its wonders. But Philly brims with awesomeness, and when you need to be reminded or uplifted about something Philadelphian you can turn to Philly Love Notes.
What's Emma's favorite place? The French Village on Gate Lane in West Mt. Airy.
Every now and again, Emma will share particularly plannerdly Love Notes here on Eyes on the Street. Consider these a prod to open your eyes and recognize all of the good things Philly offers every day.
If you want to submit a Philly Love Note drop a line with your idea to phillylovenotes@gmail.com.