After PPA gives Uber 90-day pass, taxis promise "chaos" during the DNC, and lawsuits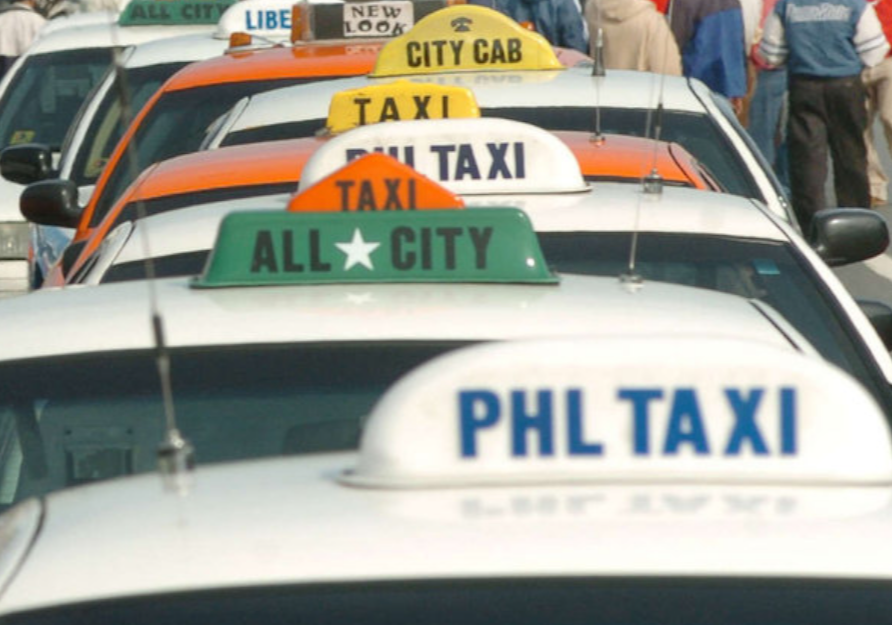 If you were worried that the Democratic National Convention coming to Philadelphia later this month wouldn't be as interesting as the protest-filled Republican National Convention in 2000 or the cluster jam expected in Cleveland this year, well, you're in luck.
Following news that the Philadelphia Parking Authority (PPA) will allow Uber to operate until September 30th under the gauzy guise of a "temporary agreement," representatives of Philadelphia's limousine and taxi drivers promised "chaos" during the DNC.
"We just think it's really crazy," said Ronald Blount, President of the Taxi Workers Alliance of Pennsylvania. "We're definitely looking at our legal options and we'll definitely take action in the streets."
"Everything is on the table, road closures during the DNC, it'll be complete chaos," said Blount.
Ali Razak, a spokesman for the Philadelphia Limousine Association and an UberBlack driver, echoed Blount's comments. "Why should we follow the law when they [Uber] don't?"
"There will be a lot of lawsuits against the PPA," said Razak. "This is total discrimination."
During the press conference, PPA Executive Director Vince Fenerty downplayed the likelihood of a general taxi strike. ""I don't believe there will be full participation, because, taxi drivers, this is event where there can make a good living during. And I would hope they would not do that," said Fenerty.
Blount, who had previously said that the Taxi Worker Alliance would avoid protests during the DNC, disagreed. "This changes everything. Now, we're meeting with all drivers and owners, we're complete united," said Blount. "We're not going to sit by. It's okay to have a free market place, I'm all for it, but you can't handcuff us to 90 pages of regulations, do nothing to them, and expect a fair fight."
The PPA has long held that services like UberX and Lyft operate illegally in Philadelphia, acting like a "hack", or unlicensed, taxicab. PPA officials repeatedly said that they had no choice but to enforce the law against Uber. "We have a statute that we have to uphold and enforce," the director of the PPA's Taxi and Limousine Division told PlanPhilly in 2014.
The PPA even sued over Uber's illegality, and won. Court of Common Pleas Judge Linda Carpenter agreed that UberX was operating illegally as a hack taxicab company and assessed ongoing penalties for noncompliance that totaled around $1 million as of today's announcement.
As part of the 90-day non-enforcement agreement, Uber and the PPA are settling that lawsuit, which Uber had appealed. Instead of $1 million, Uber will pay $350,000, which will only be paid upon the enactment of statewide legislation to legalize Transportation Network Companies (TNCs) like Uber and Lyft in Philadelphia. That bill is currently stalled in Harrisburg, as state legislators continue to battle over the budget and local education advocates push to see more money, from TNC regulatory and licensing fees, go to Philadelphia schools.
Lyft is excluded from the agreement and may—or may not—find itself still in the PPA's regulatory crosshairs. "As of right now they are not part of this agreement, and they're not subject to this statement, said PPA General Counsel Dennis Weldon. Through a spokesperson, Lyft said the company is continuing to work with the PPA.
When asked whether the PPA was too generous to the multibillion dollar company by reducing a nearly $1 million in damages down two-thirds, PPA General Counsel Dennis Weldon said, "It's a negotiation process. There was a lot of give and take."
So why the change? The PPA points to the upcoming Democratic National Convention and the recent sidelining of a third of SEPTA's regional rail fleet as reasons why more transportation options are needed in Philadelphia.
"We're a regulatory agency, number one," said Fenerty. "Number two, there is a basic agreement between Uber and the Parking Authority in terms of what we would like to see in the legislation."
"Our attorneys on both sides have agreed that we can take this step for 90 days," said Fenerty. "It's more like a probationary period, and we'll use this probationary period to make Philadelphia shine."
Still, the authority previously and repeatedly said that it was bound to their statutory obligations, that it was doing "everything" it could to enforce those statutes, and that it was stuck enforcing the law until Harrisburg changed them.
That could be a problem for the PPA. Razak and Blount's lawsuit threats may have firm legal standing.
First, Fenerty defended the agreement with Uber on the grounds that a TNC legalization bill has nearly passed the state legislature. "The difference today is that we have an agreement on legislation that both the Parking Authority, Uber and Lyft participated in," said Fenerty. "We expected it to be legalized by the end of June. It has not happened."
And because of the DNC and SEPTA's regional rail problems, the PPA decided to act in making "this exception to the law." Deciding to ignore existing law because there is pending legislation to change it may make a certain amount of operational sense, but it also sounds as though the PPA, a regulatory authority, could be acting in a legislative manner and therefore exceeding its executive discretion.
Second, the PPA effectively announced that it would selectively enforce statutes against certain groups but not others. While regulatory authorities have lots of leeway on how much time, effort, and money they want to spend on enforcing regulations, they run afoul of the 14th Amendment's equal protection guarantees when they pick and choose which individuals to regulate.
At the crux of any potential equal protection litigation would be whether the regulatory agency has a "rational basis that furthers a legitimate government purpose" for treating taxis and limos differently from UberX, which will avoid the burdensome regulations and pay hefty licensing fees applied to taxis and limos.
While the difference between Lyft and Uber amounts to little more than marketing at this point—making the likelihood of finding a legal distinction even harder—Lyft is unlikely to pursue any lawsuit against the PPA.
Still, such lawsuits would be complicated affairs susceptible to a number of affirmative, preliminary defenses, including the question of standing: It's unclear whether a taxi owner or driver can claim they are discriminated against when regulations aren't enforced against someone else. Even if a lawsuit against the PPA were successful, it could take years and the damage award could be small.
WHYY is your source for fact-based, in-depth journalism and information. As a nonprofit organization, we rely on financial support from readers like you. Please give today.