3 Far Northeast red-light cameras to be activated this week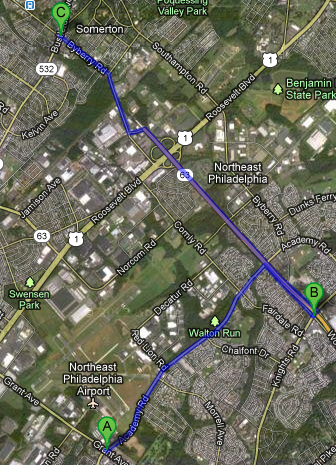 First announced in June 2011 and installed this past July, three red-light cameras in the Far Northeast will be activated at the end of this week.
The cameras at Bustleton Avenue and Byberry Road, Academy Road and Grant Avenue, and Woodhaven and Knights roads will go on at 12:01 a.m. Oct. 19 – Thursday night into Friday.
"All cameras have been tested and are in perfect working order," according to a statement released Friday by the Philadelphia Parking Authority. "The yellow signals have all been timed properly. Both PennDot and the City of Philadelphia have tested the yellow signals and ensured they are all 4 seconds each."
The three new cameras have a 60-day warning period that ends Dec. 18. After that, violators will be fined $100.
The city's 100-plus intersection red-light camera program began in 2005 at three intersections: Roosevelt Boulevard and Red Lion Road, Grant Avenue and Cottman Avenue.