Celebrate New Year's Eve and more in this week's Delaware arts calendar
From concerts and movies to special events for the whole family, there is always something to see and do in Delaware. Here are some of our picks.
New Castle County
'New Years Rockin' Noon', December 31st
Let the countdown begin! Ring in 2017 at the DCM with a special New Year's Eve countdown celebration that won't conflict with your kid's bedtime. Grab a bag of confetti, craft your own noisy "New Year's Eve Kazoo," and help us countdown to 12PM with a rockin' DCM dance party. When the clock strikes 12-noon, brace yourself for a shower of confetti and a colorful start to a wonderful new year. Delaware Children's Museum, Wilmington
Ladybug Folk Art by Eunice LaFate: Opening Reception, January 6th
Enjoy a relaxing reception to introduce local Folk Artist Eunice LaFate newest exhibit at the Blue Ball Barn. LaFate's inspiration in creating her series "Ladybug Folk Art" was derived from the Annual Ladybug Music Festival, held in the LOMA District in Wilmington. Blue Ball Barn at Alapocas Run State Park, Wilmington.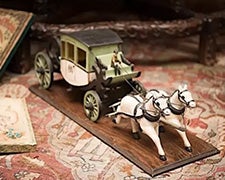 Holidays at Hagley: A Child's Delight, through January 1st
Seeing the delight in children's eyes when they notice their gifts for the first time brings back fond memories of past holidays. Toys, games, and dolls are the decorative theme in the annual Holidays at Hagley exhibition at Eleutherian Mills Residence. Hagley Museum and Library, Wilmington.
Kent County
2016 Winter Carnival Under the Sea, December 31st
Join us for family fun with live performances, costumed characters, games, activities, and goodie bags! Countdown to 12 with a balloon drop! Don't miss the excitement! Tickets go on sale December 1st. This is a Friends of Kent County Public Library fundraiser. Kent County Public Library, Dover.
Sussex County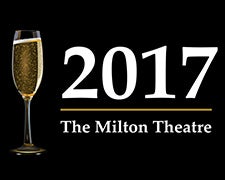 A New Year's Eve Celebration at the Milton Theatre, December 31st
Celebrate the New Year with your friends and neighbors. Come dressed to the nines or as your are. Doors 8:00pm for cocktail hour. 9pm-12am Dance the night away with the live band Movin' and Groovin' playing your favorite songs. Meal presented by Executive Chef Gretchen Hanson: Charcuterie and Appetizer Dip Station, Chicken & Dumplings, Bbq Pork, Pasta, Black-eyed peas, roasted root vegetables, & Ice Cream Sundae Bar. Party favors, Cash Bar. All seating is general admission and the room will be set with cabaret and banquet tables. Milton Theatre.