Learning from medical mistakes, and recognizing how they impact patients' lives
Listen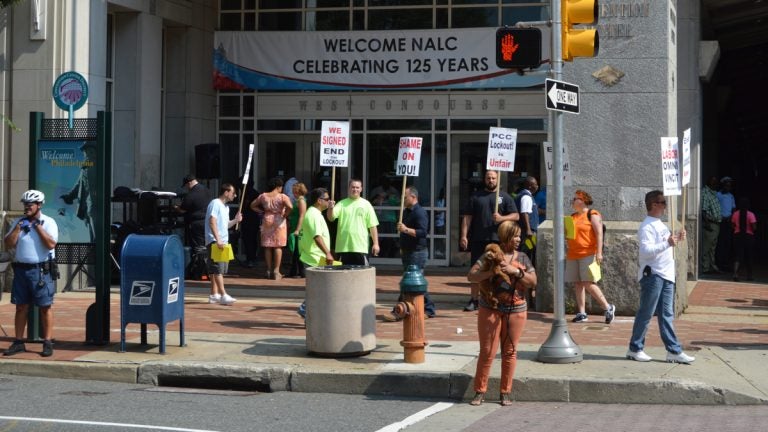 It was supposed to be a fairly routine procedure; a scheduled laparoscopic hysterectomy.
For Miriam Gilbert of New Jersey, it turned into a long journey of suffering due to a mistake made during her surgery. Gilbert teaches theology at the college level, she is preparing to become a grandmother for the first time, and she is an avid runner who participates in ultras, which are endurance runs that go on for up to 100 miles.
Gilbert went in for the operation on Aug. 1 of 2012, and was told afterwards that everything had gone well. But then, she started to leak what appeared to be urine. She had to wear pads, and change them constantly. A few days after the surgery, Gilbert had extreme pain and nausea – it turned out to be a small bowel obstruction. Once that was fixed, the leaking continued.
"On Labor Day, I woke up with a very high fever, and body chills," recalled Gilbert. She went to the ER, and was quickly taken to the OR. "I woke up surrounded by men in ties and jackets, and I was told my left ureter had been transected on Aug. 1," she said. Ureters are very thin tubes that connect the kidneys to the bladder. "Once that's cut, the urine spreads through your entire body. I had a lot of urine in my abdomen," said Gilbert.
Before her ureter could be fixed, Gilbert had to wait almost two months, to drain all of the urine out of her body through a tube. "So I was sporting a urine bag for seven weeks."
On Oct. 23, 2012, she had surgery to repair the ureter, which also required follow up surgery to have a stent removed. During these hospital stays, Miriam Gilbert suffered severe allergic reactions, and also had an adverse reaction to a strong antibiotic. She developed rheumatoid arthritis.
"I mean, I was completely incapacitated, when I couldn't lift my arms, my shoulders, my fingers were swollen, I was waking up every two hours, it was terrible," she recalled. "All because I had a hysterectomy that went haywire, I had my bladder compromised, my left ureter, my kidney and my small intestants."
Gilbert lost 20 pounds, she started to lose her hair. "I had good and caring doctors who made mistakes that changed my life, they didn't always ask what allergies I had, and I assumed that they would check my chart when they didn't."
Last year, Gilbert went back and ran an ultra race where she had placed third in the women's division right before her hysterectomy. "I wanted to go back as part of my healing journey."
Gilbert also wrote a letter to the surgeons and the doctor who transected her ureter. She told them about what happened to her, how it had impacted her, and that she was okay. "A week later, the surgeon who transected my ureter sent me a nice, handwritten note," she said. "It said he was happy to hear from me, and that he thinks of me often," Gilbert recalled.
Gilbert also returned to the hospital where the mistake happened, to give a presentation. She spoke to a group of doctors and nurses, and showed pictures of herself at various stages of her ordeal.
"I said you have an obligation to learn from your patients, what happens to their lives when mistakes happen." Afterwards, a doctor introduced himself to Gilbert, and told her he was sorry about what happened to her. "He said 'I'm manager of the operating room where this occurred, he said 'I will take back what I have learned from you to the OR'"
Miriam Gilbert is currently preparing for her next 100 mile ultra run in April of next year, in Knoxville, Maryland.