By admitting fault in arrest of two black men at Rittenhouse Starbucks, company may spare itself long-term damage to brand
In the wake the fiasco, Starbucks has scrambled to respond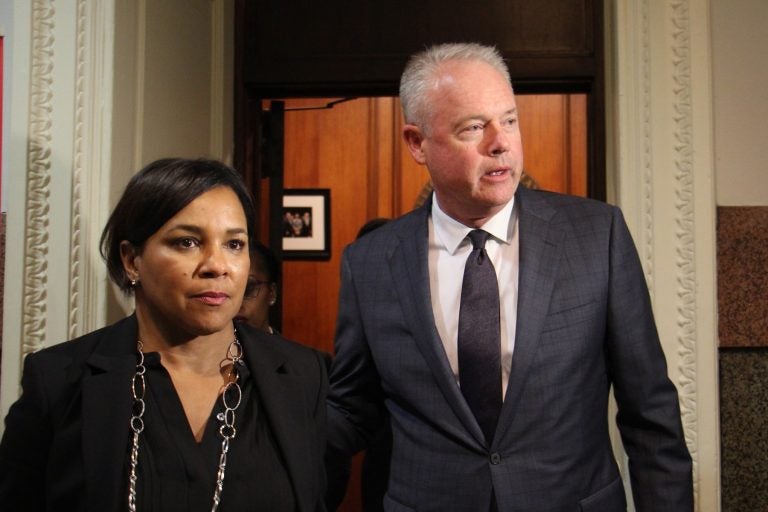 The coffeeshop soundtrack is usually a reliable mix of inoffensive indie rock, porcelain clinking on countertops, and the caffeinated chitter chat of customers. But over the weekend and continuing on Monday, the playlist at the Starbuck on the corner of 18th and Spruce Streets has been dominated by protest songs, angry chants, and bullhorn-blasted denunciations of the company and the Philadelphia police.
The anger stems from an incident Thursday afternoon, where two black men quietly waiting for a third business associate at the shop were asked to leave. They refused, and the store manager responded by calling the cops, who then arrested the men as the white man they were waiting for arrived. The whole incident was caught on tape by another patron, Melissa DePino, whose tweet of the video went viral.
For any kind of business, an incident like this is a PR nightmare. But it's particularly devastating for a company like Starbucks, said Kate Allison, CEO of Karma Agency.
"Starbucks has been from the very beginning a place where people go to gather — you go there to read, to work on your laptop, to have conversations with people," said Allison. "That is a huge part of the brand; it's a dimension that we've all sort of universally accepted. And that makes this particular situation feel that much worse."
In the wake the fiasco, Starbucks has scrambled to respond. The CEO, Kevin Johnson, flew to Philadelphia, promising to personally apologize to the two arrested men, and called their arrest "reprehensible." Starbucks initially refused to point blame at the unnamed manager, but has since then announced that she was leaving the store, in what Starbucks called a "mutual decision." Johnson has promised to implement new training for managers on unconscious bias.
According to Rebecca DeVine, a principal at Maven Communications, the company's initial response was too slow and generic — it failed to address the racial dynamic that made the incident so emotionally charged. But, since that initial stumble, Johnson has made all the right moves, said Devine.
"I think what's pretty admirable is that he's decided to take full ownership of problem and assume full responsibility," Devine said. "And not just saying this is one person's problem, and that doesn't represent us, but saying maybe we need to look at all policies and issues."
If Starbucks simply pointed a finger at the manager, it could be accused of ignoring a systemic problem the next time one of its employees did something questionable. And with around 238,000 employees worldwide, that's just a matter of time. Now, the company may be inoculated against complaints of disregarding inequitable treatment of customers based on their race.
That kind of upfront ownership of heated issues has also served the City of Philadelphia well, said Allison.
"I think that Mayor Kenney has been extremely outspoken on his position around biases of any sort and he really has a zero tolerance level for any biases," she said.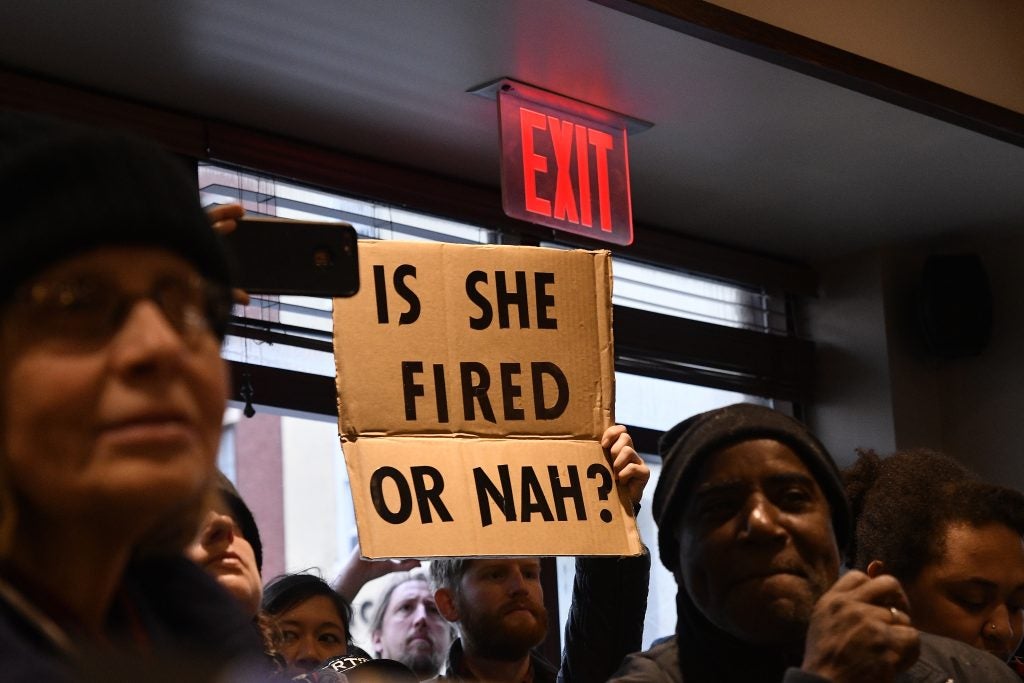 While companies seeking to relocate or expand to another city may avoid cities embroiled in heated social controversies, this incident shouldn't negatively impact Philadelphia. "I can't imagine this would reverberate to the point where it would affect the decision for companies to move to Philadelphia," said Allison.
Ultimately, customers will decide whether Starbucks' response has been adequate. But investors are betting that it will be: As of Monday afternoon, the company's stock price was in fine health — down only a sliver from where it was before the arrests went viral.
WHYY is your source for fact-based, in-depth journalism and information. As a nonprofit organization, we rely on financial support from readers like you. Please give today.