New Jersey's two major blueberry festivals are coming up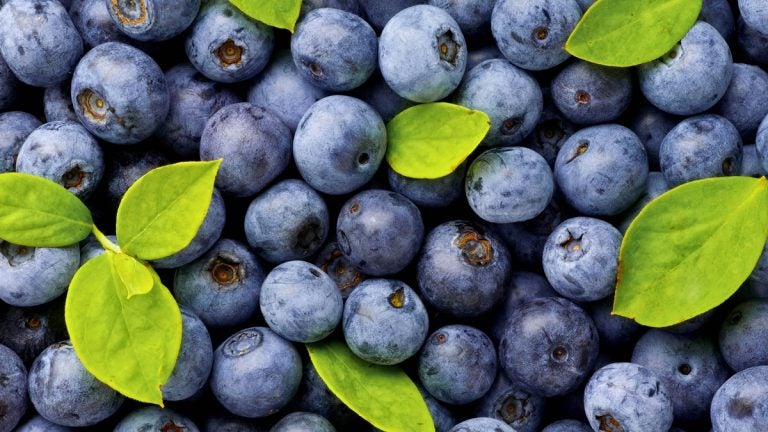 June is blueberry season and during the last weekend of the month New Jersey's official state fruit is honored with two festivals.
This year, there is even more cause to celebrate as the US Department of Agriculture valued the state's 2014 blueberry crop at $79.5 million, a 40 percent increase from the previous year.
32nd Annual Whitesbog Blueberry Festival
Looking for some history to go with your punnet of blueberries? Head over to the 32nd annual Whitesbog Blueberry Festival in Browns Mills on Saturday, Jun 27.
From 10 a.m. to 4 p.m., attendees will find all kinds of blueberry goodies and can even pick their own. Of course there's the requisite blueberry pie eating contest, plus an "artist row" of 40 local craft vendors. Walking and wagon tours are also available.
Check out exhibits on the history and cultivation of the high bush blueberry by Elizabeth White (whose family gave name to Whitesbog) and botanist Dr. Frederick Colville. There will also be a special Women's History Trail exhibit and Pinelands antique engine display.
Besides blueberries, live country music will be a big part of the day. Bands include Basement Musicians, the Bad Dogz, Clan Suibhne, Warm Hearted Country, Ladies Night Out and the Cimarron Sky.
Park in the village and on the Whitesbog airstrip. Shuttle buses will run from the airstrip to the festival. Parking cost $10 per car load or $5 via bicycle, foot or bus, with proceeds benefitting the Whitesbog Preservation Trust.
Red White and Blueberry Festival
Nicknamed the "Blueberry Capital of the World", Hammonton will hold its 29th annual Red White and Blueberry Festival on Sunday, Jun 28, from 10 a.m. to 5 p.m. at the Hammonton High School on Old Forks Rd.
The free event offers plenty of blueberries to pick, purchase and devour in a traditional pie eating competition. Look out for unique blueberry dishes like blueberry cannoli and pizza amid the traditional pies.
Other highlights include hundreds of vintage autos in the Cruisin' Classic car show, live music, craft vendors and carnival rides for the kids.
Parking is also free, with shuttle service from designated lots at the Early Childhood Education Center and elementary school parking lots (601 N. 4th St.) and fields.
___________________________________________________
This post is part of our South Jersey Events Listing