Suspect flees Mayfair pharmacy shooting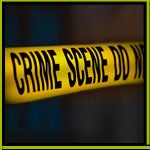 A robber was met with gunfire this morning when he attempted to rob Mayfair Drug Store on the 7500-block of Frankford Avenue.
According to reports, when the suspect attempted the robbery, the store security guard fired two shots at him. The suspect fled the scene, though it's unclear if either of the shots hit him. He remains on the loose.