Somerton house fire injures one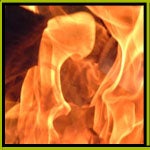 One person was injured yesterday morning when a fire broke out in a home in Somerton. A house on the 600-block of Parlin Street caught fire around 7 a.m.
Firefighters rescued a 92-year-old woman from the home, and she was rushed to Aria Health-Torresdale where she was in stable condition after being treated for smoke inhalation.
The cause of the fire hasn't been determined, but the blaze was under control within 15 minutes.