Seaside boardwalk demolition, debris removal advancing rapidly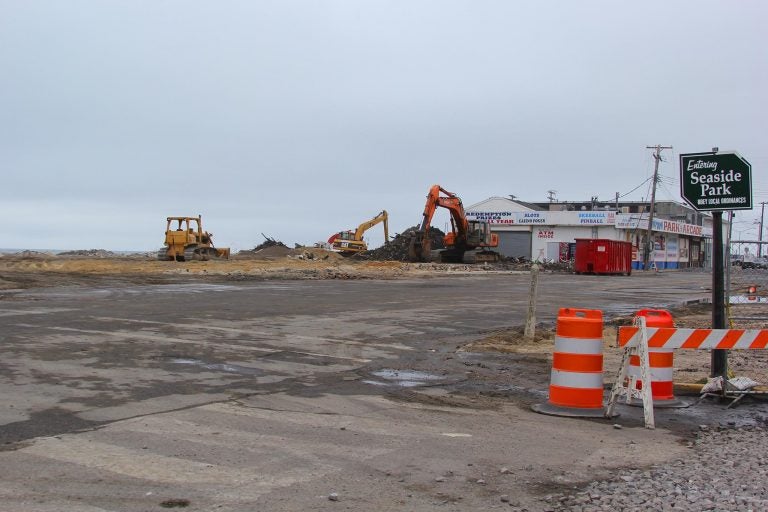 Crews are making significant progress cleaning up following last month's massive, wind-whipped fire on the Seaside boardwalk.
Armed with heavy machinery, workers are rapidly clearing charred remnants of buildings and other debris from the four block area stretching from Seaside Park to Seaside Heights.
On Monday, Michael Loundy, a Seaside Heights official, told the Associated Press that about 15 percent of the project was completed.
The only structures to remain within the fire zone include the Sawmill Cafe, Stevie D's Arcade, and the Beachcomber Bar and Grill.
Seaside Park and Seaside Heights officials hired South Toms River-based Eagle Paving Corp to complete the project, which began last week. The company will receive roughly $4.7 million for the work.
The state's Economic Development Authority has set aside $15 million from programs offered to help in the recovery from Superstorm Sandy to assist the fire-impacted business owners. The money will not affect the funding earmarked for residents recovering from the superstorm.
The fire has been blamed on the failure of electrical wiring impacted by Superstorm Sandy floodwaters.