Right NEast/Wrong NEast: Action News and CBS both confuse Frankford and Fishtown
It's pretty clear at this point big media outlets aren't putting in the work it takes to discern a neighborhood from a street.
So that non of us has to do work, may we suggest that the city just expand Frankford to include everything on Frankford Avenue?
The southern-most Frankford border along the avenue is at the Torresdale Avenue intersection — 3.3. miles away, you'll find the 1500- and 1700- blocks of Frankford Avenue.
That's where, in a span of six days, a car accident and a fire left people injured and put firefighters to work.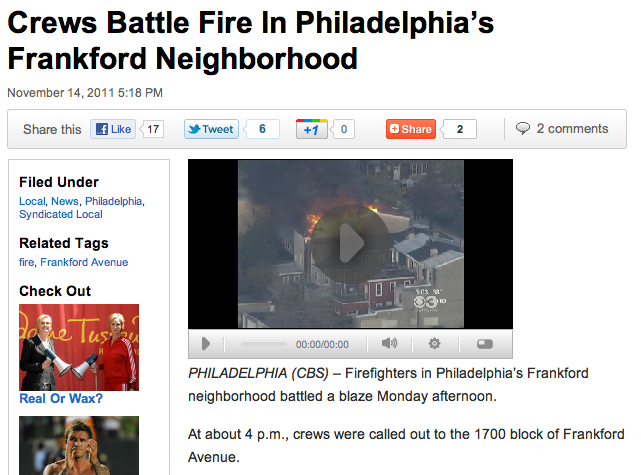 They're both in Fishtown, but Action News (link dead) and CBS3 both say those addresses are in Frankford.
We know by now no one knows where the Northeast is, but are large media outlets equally bad at identifying other neighborhoods?
Outside media don't care about the Northeast. We have all seen them misuse, misspell and mistake our neighborhoods and our streets, so we at NEast Philly wanted to do something about it. When they get it wrong, we set it right in a segment we like to call Right NEast/Wrong NEast.