Racing fuel spill snarls I-95 traffic in Delaware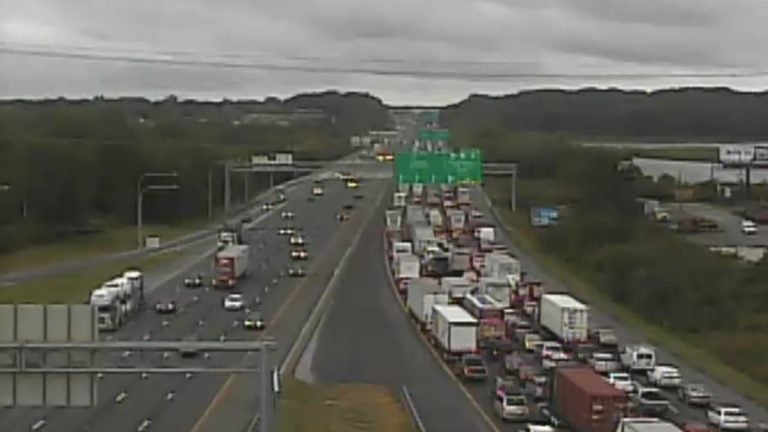 A crash involving a fuel tanker carrying racing fuel backed up traffic on southbound I-95 for miles Wednesday morning.
The accident happened just after 8 a.m. on southbound I-95 near the Churchmans Crossing exit. Delaware State Police said the accident damaged the tanker which was leaking fuel onto the highway.
All lanes of 95 south were closed except the left lane. Police recommended motorists find an alternative route as of mid-morning Wednesday.
The extent of injuries or damage as a result of the crash was unclear.