Police shoot knife-carrying teen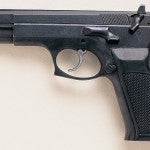 A teenage boy is recovering after being shot by police last night on Grant Avenue near Academy Gardens.
Police spokesman Lt. Frank Vanore said 8th District officers ordered the teen to drop the knife when they encountered him on the 3400-block of Grant Avenue. The teen refused, then lunged at the officers, causing one of the officers to shoot the teen in the thigh.
The teenager is recovering at Aria Health's Frankford campus.