Planning Commission recommends remapping in Spring Garden, Northern Liberties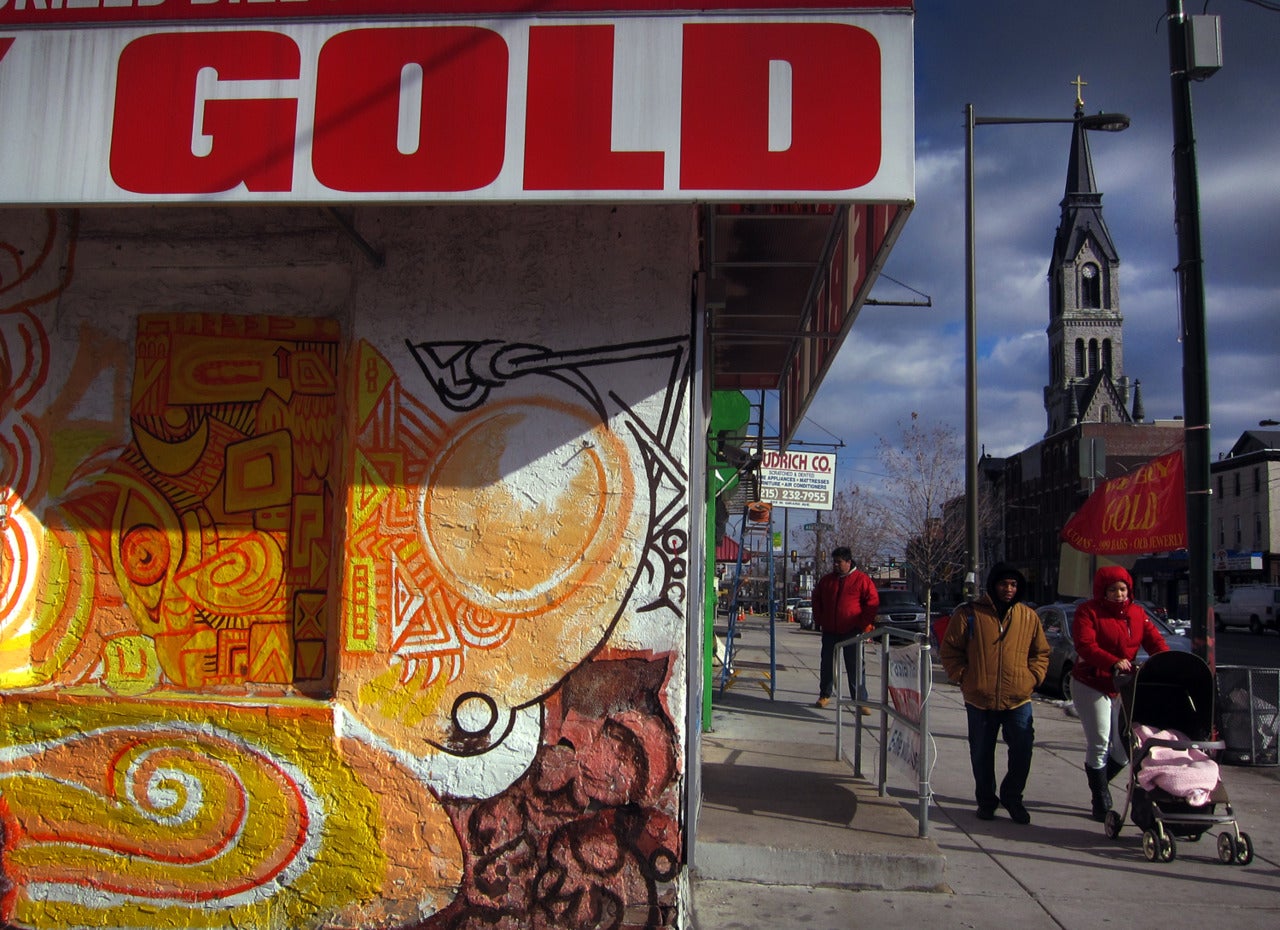 Earlier this year, Council President Darrell Clarke introduced a bill that would create a new zoning overlay in the area bounded by Broad and 18th, Spring Garden and Callowhill streets. The purpose of the overlay is to prohibit new personal credit establishments—things like pawn shops and cash-for-gold stores—from opening up in the neighborhood.
In its monthly meeting on Tuesday, the Philadelphia City Planning Commission recommended a different solution.
Instead of creating a new overlay—one of the goals of writing a new zoning code was to reduce the number of zoning overlays—the Commission staff recommended simply remapping the few remaining properties in the target area that would allow new pawn shops to be built.
The Commission's plan would involve implementing recommendations of the Philadelphia2035 district plan for the area by remapping select industrial properties to commercial zoning. The staff said doing so would not only advance the Philadelphia2035 plan, but also prohibit all new personal credit establishments in the area targeted by Clarke's legislation.
PlanPhilly has asked Council President Clarke's office whether it supports the Commission's plan.
If the city's second casino license ends up being granted to Bart Blatstein's proposed Provence casino at Broad and Callowhill streets, the surrounding area would need to be remapped as a Special Purpose – Entertainment (SP-ENT) district. Personal credit establishments are a "regulated use" in the zoning code, and regulated uses are prohibited within 1,000 feet of any SP-ENT district.
Also on Tuesday, the Planning Commission unanimously recommended a major remapping of a portion of Northern Liberties. The bill was introduced by Councilman Mark Squilla, and would implement recommendations of the Central District Plan. See earlier coverage of the bill here.
Photo by G.W. Miller III
WHYY is your source for fact-based, in-depth journalism and information. As a nonprofit organization, we rely on financial support from readers like you. Please give today.