N.J. National Guard to provide security during Irma relief efforts in U.S. Virgin Islands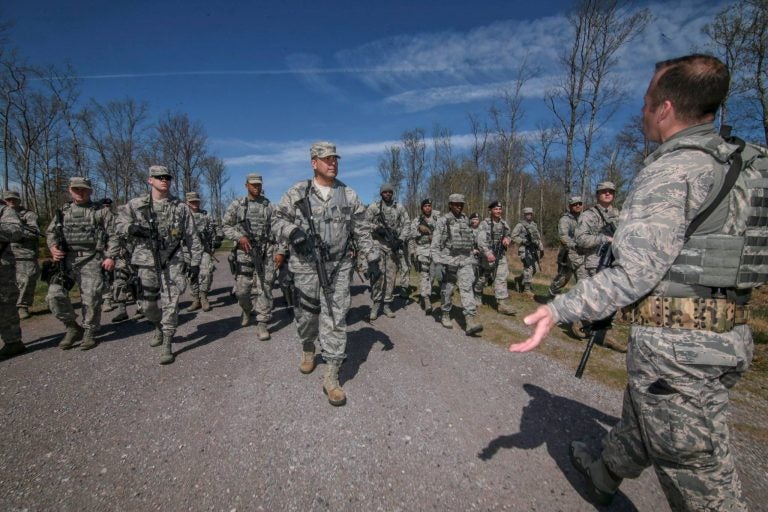 More than two dozen New Jersey National Guard troops are heading to the U.S. Virgin Islands to assist with security efforts during the initial phase of the Hurricane Irma recovery.
New Jersey Governor Chris Christie announced Thursday that 26 Security Forces Airmen from the 108th Wing at Joint Base McGuire-Dix-Lakehurst will complement local law enforcement and provide security where the Federal Emergency Management Agency is staged for up to 60 days.
"New Jersey continues to stand ready to assist the victims of both hurricanes Harvey and Irma, reciprocating with the type of aid provided to New Jersey when Superstorm Sandy devastated our state," Christie said in a statement. "This deployment will deliver resources to some of those worst hit by Irma. We wish our troops well, and we continue to pray for a speedy recovery process for every area impacted."
St. Thomas and St. John, two of the three U.S. Virgin Islands, took nearly a direct hit from Category 5 Irma as the cyclone churned through the Caribbean last week, leaving many portions of both islands in shambles, forests stripped bare, and residents likely in the dark for weeks or even months, officials say.
#Irma #Hurricaneirmavi #Stthomas #USVI pic.twitter.com/h00JPw7z3Z
— V.I. Daily News (@VIDailyNews) September 14, 2017
Master Sgt. Santiago Tapia, 39, is a police detective in Woodbridge Township and one of the eight deploying Airmen who work in law enforcement when not on duty in the Air Guard.
"These guys are pumped up and ready to go," he said. "We deploy a lot, but deployments like this are special. We are going someplace where people need our help. Hopefully we can make a difference."
There are currently 19,000 Army and Air National Guard members in support of Hurricane Irma either in Florida or in transit to the area