New research confirms South Jersey doesn't get fair share of public resources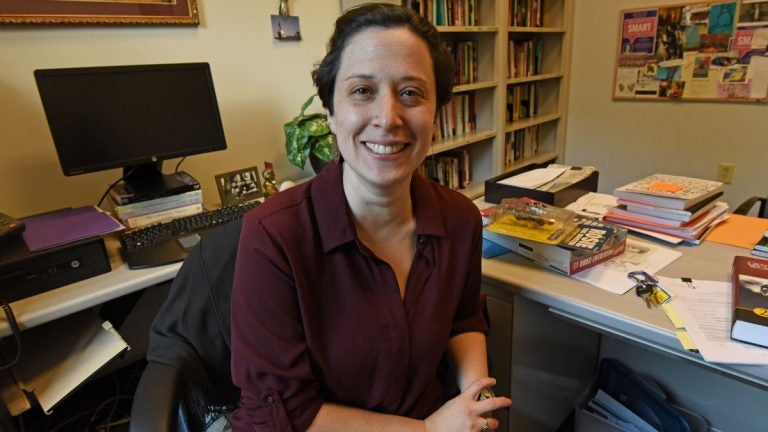 New evidence from researchers at Rutgers University-Camden shows that South Jersey does not receive its fair share of public resources in proportion to the rest of the state.
The finding holds true even taking into account factors such as population — which in rural South Jersey is less than the more urbanized counties in Central and North Jersey.
"If it were a pie and we divided it by population, it would make sense that South Jersey would get a smaller piece of pie," said political science professor Dr. Shauna Shames, the study's lead author. The reason, she said, is that South Jersey has fewer residents on average and pays less in taxes.
"[But] what I have found doing this quantitatively … is that the piece of pie is smaller than you would expect" even when taking those factors into account, said Shames.
The research, done in conjunction with the Senator Walter Rand Institute for Public Affairs at Rutgers, appears to lend credence to the long-held belief among many South Jerseyans that state government officials tend to neglect the lower third of the Garden State.
Scarcity of public goods
Using a number of common measures tied to the use of public resources, Shames and her research partner, Spencer Clayton, first determined that South Jersey was demographically distinct from Central and North Jersey.
(For the purposes of the report, South Jersey was made up of Burlington, Ocean, Camden, Atlantic, Gloucester, Salem, Cumberland, and Cape May counties.)
For example, South Jersey counties had higher rates of obesity and teen pregnancy; higher percentages of children in poverty and people receiving food stamps; and higher unemployed and senior populations — trends that could indicate an imbalance in the statewide distribution of public goods.
After compiling public data for more than a year, the researchers also found that state aid and public benefits were generally more scarce in South Jersey.
They focused on three areas in which the government commonly steps in to provide services not available or affordable through the private sector: health care, education, and transportation.
Across the board, the southern counties had fewer hospital beds; higher rates of violent crime; less access to higher education and a lower college enrollment rate; fewer bus stops; and more workers commuting alone.
That data alone, however, did not show that South Jersey was receiving an inequitable share of state resources, since the region is less populous and pays less in taxes than Central and North Jersey.
But when the researchers controlled for those factors using a method called regression analysis, the notion that South Jersey received less than its fair share of public goods held true.
"Overall, being a county in the southern region means significantly lower levels of public goods … and this is true whether or not there is a big city in the county and holding constant things like population size and taxable property value," the report read.
One explanation for the disparity in public resources could have been a lower rate of political participation in South Jersey. But the researchers found no statistically significant differences in voter turnout among the state's three regions from 2000-2015.
Shames said the disparity in public goods had less to do with malice from state politicians than the bureaucratic decision-making mechanisms that have determined how the state meted out public resources over decades.
"What we're talking about are long-term, slow-moving processes that have just generally produced a lower standard of living and more poverty" in South Jersey, said Shames.
"I don't think that our lawmakers in Trenton are thinking of ways to get more for North Jersey."
'The state's Rodney Dangerfield'
Shames left Boston and moved to Camden in 2014. "It's just a wonderfully diverse and interesting and argumentative and colorful place," she said of South Jersey.
As she learned more about the state's regionalism, Shames grew fascinated with how public goods were distributed across New Jersey.
"I think everybody always feels like they're getting the shorter end of the stick," said Shames, but as an outsider she wanted to find out whether that belief among South Jerseyans was actually true.
To many residents, the debate was old hat.
"The perception of being slighted is part and parcel of South Jersey's identity," said Patrick Murray, director of the Monmouth University Polling Institute, in 2008. "South Jersey is the state's Rodney Dangerfield."
In the rest of the state, however, "regional identity doesn't even seem to be a concern … which, of course, only further irks South Jerseyans," said Murray.
A Monmouth University poll from that year found that North Jersey residents were mostly split on their perceptions of the disbursement of public goods: 21 percent said North and South Jersey got their fair share; 22 percent said the North got more; and 16 percent said the South got more.
Central Jerseyans felt that the North received more, but the percentages did not hold a candle to the number of South Jerseyans who felt that their region was slighted.
Fifty-six percent of South Jersey residents claimed that their northern neighbors received an outsize share of public resources. A mere 6 percent of South Jerseyans thought the lower third of the state had the upper hand on public goods.
Balancing the scale
Shames emphasized that the issue would require more study to determine the size and scope of the disparity, and she said her findings were not meant to chide state lawmakers from outside South Jersey.
"I don't mean to suggest that there is blame," said. "I don't mean to suggest that somebody is doing this intentionally."
Nevertheless, Shames said, it is now incumbent on state lawmakers to correct any of the problems with how Trenton metes out state aid that unfairly benefits Central and North Jersey.
"Public goods are supposed to be the things that government does because nobody else will."