New Jersey governor touts achievements of first 100 days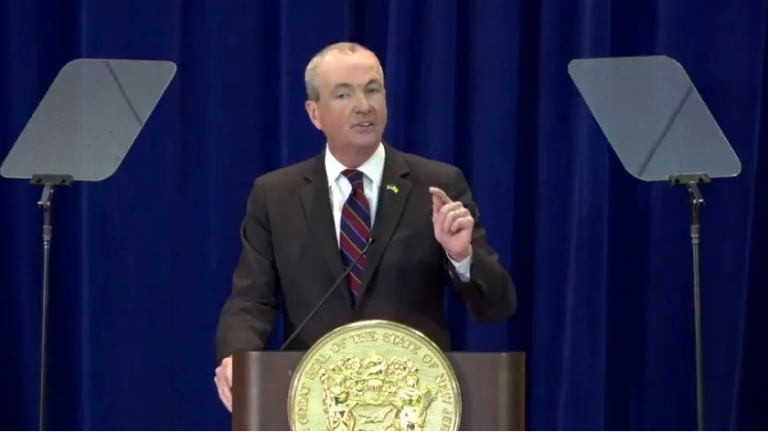 Highlighting the accomplishments of his first 100 days in office, New Jersey Gov. Phil Murphy Wednesday cited a stronger focus on school funding as well as expanded access to medical marijuana.
He said those changes — and several others — already are improving people's lives.
"We're fixing problems," he said. "From revamping a broken mass transit system, to beginning the task of fully funding our public schools — both to create opportunity and to control property taxes, to protecting our environment and our economy."
Other achievements, Murphy said, were signing strong pay-equity protections and restoring funding for Planned Parenthood.
State lawmakers, however, are giving him mixed reviews.
Murphy is living up to his campaign promises, said Assemblyman John Burzichelli, D-Gloucester .
"From what I can see, he's kept his word in spots. It's fair to say he's had some successes, and he recognizes there's a lot of work to be done," said Burzichelli.
But Assemblywoman Nancy Munoz said she has been disappointed with Murphy's performance.
"I think that he is following up on what he said he would do, but at what cost to our current budget?" said Munoz, R-Union. "Don't put in new programs when we can't currently fund the programs that we're obligated to finance and fund."
Murphy said his plans for a millionaires' tax and raising the sales tax back to 7 percent are the right things to do. But his proposals for tax increases are meeting resistance from lawmakers.