New education chief tapped for New Jersey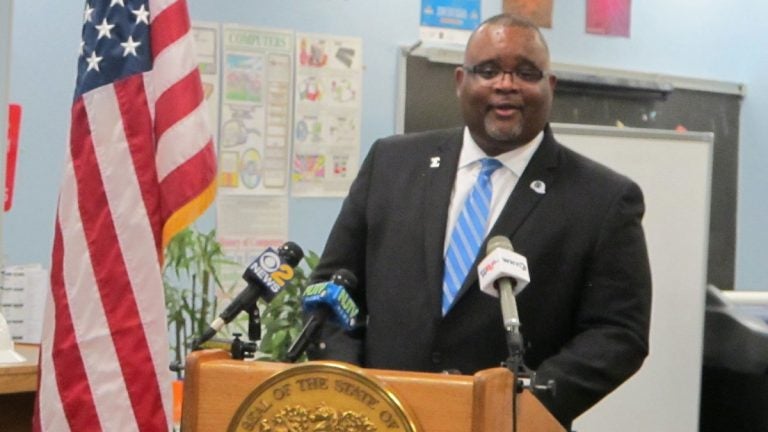 The schools superintendent in Asbury Park is Gov.-elect Phil Murphy's choice to be New Jersey's next education commissioner.
Murphy said Lamont Repollet is an educational leader who's focused on students.
"What Dr. Repollet has accomplished is nothing short of a turnaround. Literacy rates are up. Test scores are up. Attendance is up. Confidence and morale among staff are up," Murphy said of the district.
The long-term success of the state relies on the ability to provide children with access to quality education, said Repollet.
"My experience as an educator provides the prospective, the knowledge, and the real-time skills needed in building a brighter future for all students in New Jersey," he said. "My experience also provides the strength needed to produce a culture of change where outdated systems no longer produce the intended results."
Repollet, previously the principal at Carteret High School, is a former middle school teacher.
Monmouth University political analyst Patrick Murray called his nomination an interesting pick.
"This is somebody who doesn't have the kind of experience you normally would see in a Cabinet-level appointment for education, which means a lot more experience in the higher echelons of administration, maybe working in a think tank or a university setting or something like that," Murray said. "This is somebody who comes from the trenches. So, you're putting a visionary in place."
The New Jersey Education Association and the New Jersey School Boards Association both said Repollet's experience in the classroom and leadership skills should help him understand the needs of students and educators.