N.J. legislative committees vote to legalize marijuana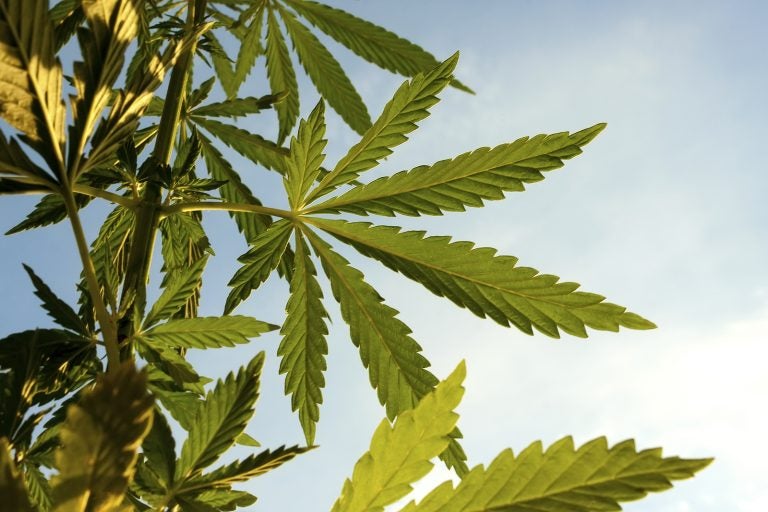 The Garden State has moved one step closer to legalizing the personal use of marijuana, following votes by two key legislative committees.
The Senate and Assembly Judiciary committees voted Monday to approve a bill that would legalize the adult use of one ounce or less of marijuana.
State Senate President Steve Sweeney, D-Gloucester, said the bills would be posted for a full vote after top Democratic lawmakers worked out the details with Gov. Phil Murphy, who supports legalization.
Earlier in the day, Murphy said he was pleased the Legislature was making progress in its effort to legalize recreational marijuana, but did not say whether he would sign the bill in its current form.
Although Monday's four-hour joint committee hearing saw testimony from dozens of people both for and against legalization, many legislators ended up supporting the bills for social justice reasons.
State Sen. Pat Diegnan, D-Middlesex, said legalization would have far-reaching benefits, from legitimizing users to regulating production of the drug.
"The folks that are going to be most disappointed when this becomes a law in the state of New Jersey are drug dealers," Diegnan said.
Faith leaders and community activists also attended the hearing in large numbers, urging lawmakers to provide solutions for people with pot possession convictions at the same time they legalized recreational marijuana.
Willie Dwayne Francois III, the pastor at Mt. Zion Baptist Church in Pleasantville, said that current drug laws and their enforcement by police disproportionately impact communities of color. "I care about the lives that have been made plunder, lives that have been eaten up, sucked into this legal suction machine of mass incarceration," he said.
The current bill would allow people previously convicted of possessing an ounce or less of marijuana to get their criminal records expunged.
It would also set up a commission to oversee the production and sale of marijuana in the Garden State.
Still, many people testified against the bill. Some law enforcement officials said it would increase automobile accidents and cost police agencies money. Other critics said it would make the drug easier for kids to get, even if it's only legal for adults.
State Sen. Declan O'Scanlon, R-Monmouth, dismissed some of what he called "hyperbolic" criticisms, but voted no after hearing from some of his concerned constituents.
"I just don't think we're there yet," O'Scanlon said. "I have people within my district who have some genuine and reasonable non-hyperbolic concerns. I want to see those addressed."