Lawmakers: PHA picks Holy Family to develop Liddonfield site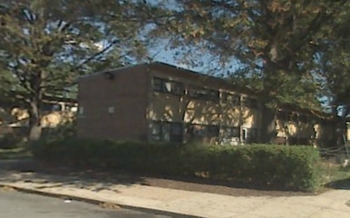 State Sen. Mike Stack, state Rep. Mike McGeehan and City Councilman Bobby Henon applauded PHA's decision today to select Holy Family University's development plan Upper Holmesburg's Liddonfield property, according to an announcement today from the trio.
Holy Family's application was one of several proposals for the Philadelphia Housing Authority property, and had the backing of the Upper Holmesburg Civic Association and local lawmakers.
The university's plan includes retail shopping and nursing student housing on the Torresdale Avenue side of the property, and an assisted living facility on the Cottage Street side of the property that will double as a facility for Holy Family nursing students to get practical nursing experience. The site would also have collegiate level soccer, baseball and softball athletic fields. Parking lots would be developed on Torresdale Avenue, Megargee Street and Cottage Street.
The 32-acre property has been vacant since the World War II-era buildings were leveled.