How to travel the world with young vegetarians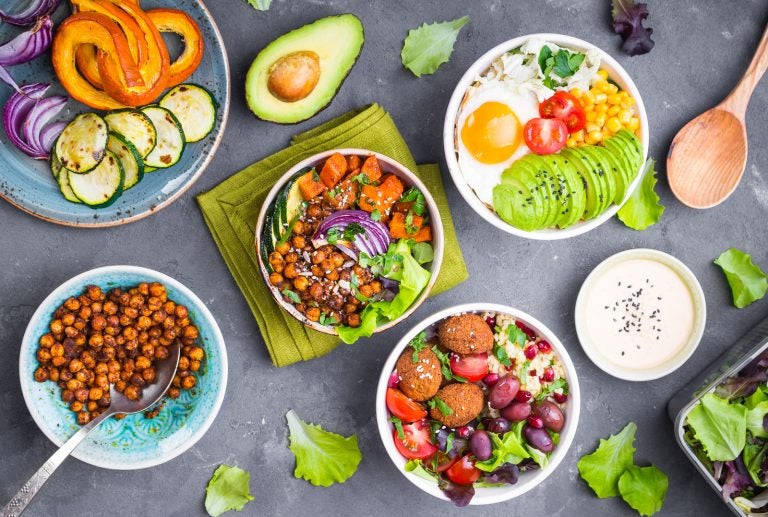 Whale in Norway, frog legs at sea, and a parade of red meat across the American heartland; menus are a minefield when traveling with a pair of young vegetarians.
Sure, there's almost always a grilled cheese or a bowl of buttered noodles to be found but all those carbs and all that gooey saturated fat isn't the greatest go-to meal if dad is interested in raising healthy kids — and I very much am.
What I've found though, as I've traveled the world with my vegetarian teen and tween daughters, is that there is something for everyone, everywhere. Basically, if you're willing to play a little game of seek & find, you will find shelter from the storm of steak and potatoes.
There's the Greenhouse Bistro in Homosassa, Florida, minutes from where vegetarian manatees munch Crystal River grasses in your smiling snorkeling face. Among a string of townie bars and fast food outposts, this independently owned is a refuge not only for foodies on holiday but for vegetarians and vegans visiting manatee country too. Dine on meat and dairy free fare beside an aviary and on the other side of the wall from organic gardens producing many of the vegetables and herbs the Greenhouse uses in their dishes.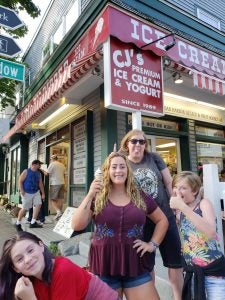 There's an ice cream parlor in Bar Harbor, Maine that serves chocolate and vanilla vegan soft serve. And while it's not essential to this particular story, I'd be remiss if I didn't mention that CJ's Big Dipper makes delicious Maine blueberry soft serve too.
We've never seen such a thing, either thing, and we had my vegan niece with us for that trip to Acadia National Park, so smiles were wide all around. Problem is, save for this dairy free sweet treat, it was tricky to find a vegan meal in this idyllic New England town. It took some sleuthing on foot and on Google but I found a handful of vegetarian and vegan tapas at the delightful This Way Cafe.
Northwest Nebraska probably doesn't scream 'vegetarian food friendly' but Harrison NE is the home of an A frame restaurant serving all kinds of food to all kinds of visitors. The Village Barn proved to be a bastion of blue in a sea of red.
In Boston, we found a trio of vegan cupcake varieties at Sweet that were so moist, rich, delicious, and, well, sweet, that you'd have no idea at all there was no real chocolate, butter, eggs or dairy lurking inside.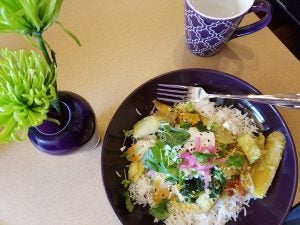 During a dad & daughter road trip to Ottawa, my  vegetarian teen found a haven of meatlessness at Blossom Cafe and we shared a magnificent meal together on our way into town before we would spend a spring weekend exploring the Canadian capital.
Finally, we cruise a lot with Carnival because of the good value, gregarious crew and the great food. Now, cruises may conjure up images of overflowing meat buffets for you but while there's no shortage of carnivoristic pleasure on board there's always an array of vegetarian choices in the main dining room and all over the ships. Plus, your server (like Mirjana on our last Carnival cruise is going to bend over backward to customize a food experience for you and/or your kids, whether vegetarian, vegan, gluten free, or whatever the food consumption situation, to make your cruise vacation both delicious and memorable.
In Philly, it's easy to find incredible plant-based, dairy and/or meat free food thanks to world famous hotspots like Vedge and everyday gems like The Khyber Pass Pub, but you may think that your kid(s) choosing to walk down a vegetarian or vegan path will disrupt your traveling life far away from your hometown. I'm here to tell you, with a wealth of personal experience as proof, that no matter where you go together, there will be food choices and accommodating people out there to make sure your family dines together, stays well fed, and is happy as you travel the world.