Gabby Giffords praises commonsense gun control in Delaware to protect women [video]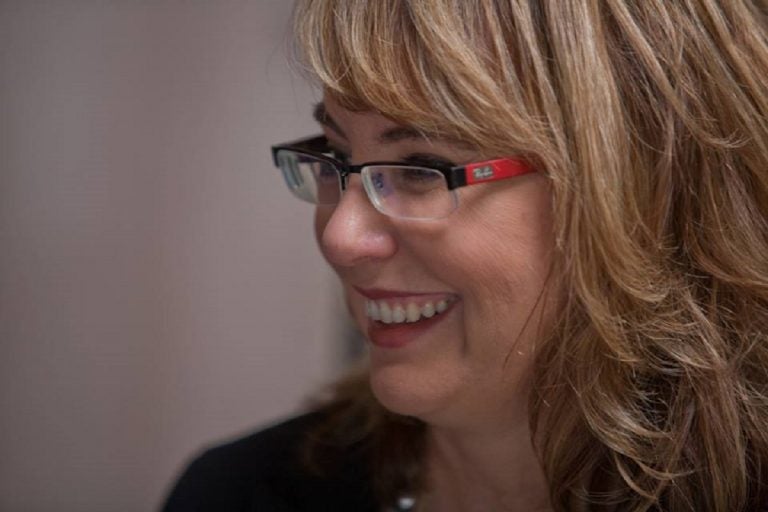 First announced as part of an 11-bill package in March, new legislation aims to remove guns from violent situations where the victim has already asked the courts for protection.
Former Congresswoman and advocate for safer communities, Gabrielle Giffords, came to Delaware on Thursday to show support for a new senate bill intended to expand existing protections for victims of domestic abuse.
"Dangerous people with guns are a threat to women. That makes gun violence a women's issue – for mothers, for families, for me and you," said Giffords, a gun owner and strong supporter of the Second Amendment and responsible gun ownership.
The bipartisan legislation, introduced by Sen. Margaret Rose Henry, D-Wilmington South and House Majority Leader Rep. Valerie Longhurst, D-Delaware City, prohibits abusers from purchasing firearms and requires them to prove to the court how any guns already in their possession have been surrendered – without infringing on Second Amendment rights of law abiding citizens.
"Victims of domestic violence deserve protection from their abusers," said Sen. Henry. "Among other things, this bill makes sure victims of dating violence are protected in the same way victims in more defined relationships already are – by prohibiting their abusers from possessing firearms."
Between 1996 and 2013, guns in Delaware were used in 40 homicides of intimate partners, and in 13 homicides of other people in domestic violence incidents (family members, children, and bystanders killed in these shootings). Guns were also used in 17 domestic violence-related suicides. Fifty percent of fatal and near-fatal domestic violence incidents in Delaware involve a gun.
Rep. Longhurst commented on the statistics, "I find it appalling that there have been 40 gun-related homicides involving intimate partners in Delaware during the past 17 years. Some of these are situations where if we had some protections in place to prevent the abuser from having access to a gun, the victim might still be alive today."
WHYY is your source for fact-based, in-depth journalism and information. As a nonprofit organization, we rely on financial support from readers like you. Please give today.