Firefighters rescue two dogs from Barnegat house fire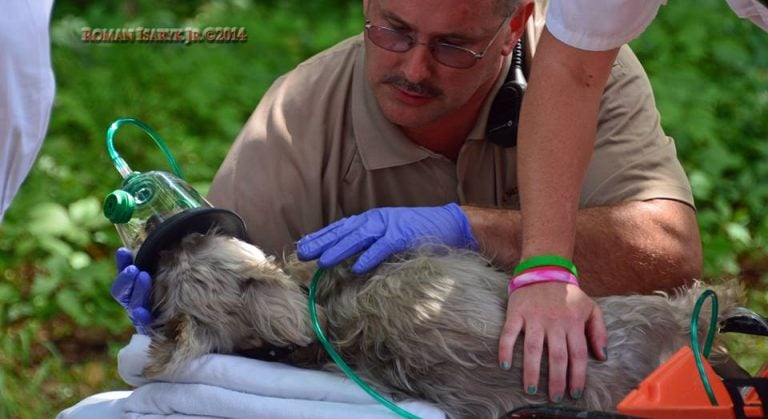 Firefighters rescued two dogs from a house fire on West Bay Avenue in Barnegat Wednesday afternoon, police said.
The blaze, which broke out shortly before 2 p.m., was quickly controlled by the Barnegat Volunteer Fire Company, saving a large portion of the building, according to a release from the Barnegat Township Police Department. The Stafford Township Volunteer Fire Company assisted.
Neighbors advised police that no residents were home. But firefighters discovered two dogs when they entered the structure, the release said. The dogs were unresponsive and exhibited shallow breathing.
Quality Medical Transport personnel administered oxygen to the dogs, who were then transported by the Barnegat Police Department to the Barnegat Animal Clinic on Route 9 for treatment.
Both dogs are receiving veterinary care and breathing on their own as of late Wednesday afternoon, police said.
West Bay Avenue was closed between Route 9 and Hillside Ave for approximately 90 minutes due to first responder activity.
The Barnegat Police Department Investigative Division and the Office of the Ocean County Fire Marshal are investigating the fire.