Firefighters injured at Berkeley structure fire Saturday; one airlifted to hospital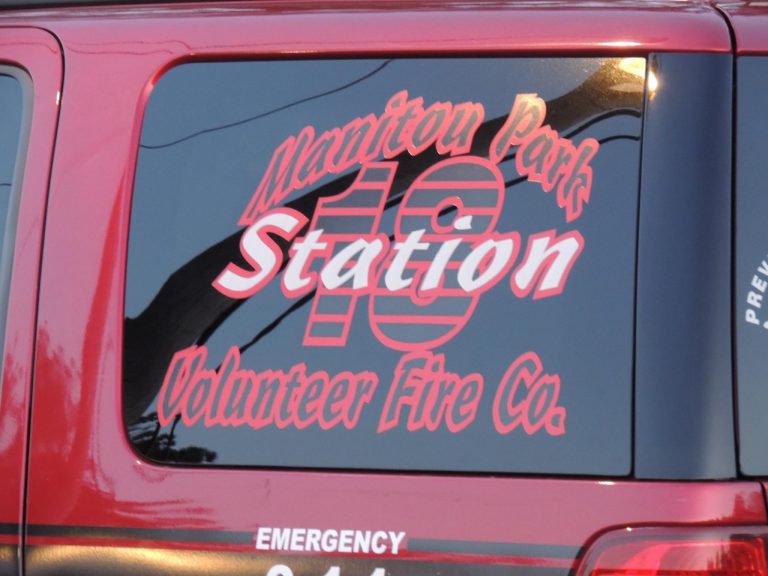 Two firefighters were injured late Saturday afternoon at a structure fire in the Holiday City section of Berkeley Township, police said in a release.
At 5:40 p.m., Sgt. Philip Smith, Ptl. Michael O'Connon, and Ptl. Al Foca of the Berkeley Township Police Department were dispatched to a residential fire at 119 San Carlos Street.
Police said that the fire began in the bed of a 2013 Toyota Tacoma, owned by Allen Dunn of 116 San Carlos Street, which was parked in the driveway of 119 San Carlos Street.
The fire then spread from the truck to the attic of the unoccupied dwelling, subsequently impacting the remainder of the structure, according to police.
As crews from the Manitou Park and Pinewald Pioneer fire departments battled the blaze, the ceiling "caved in" on Manitou Park firefighter Chris Applegate, 19, of Beachwood, police said.
Applegate suffered undisclosed injuries and was airlifted from a nearby landing zone to Jersey Shore University Medical Center in Neptune, where he was reportedly in stable condition late Saturday, according to police. He posted on his Facebook wall early Sunday morning, stating that he's "doing ok, very sore."
Pinewald Pioneer Chief Bill Dasti, 39, of Bayville, who police said was injured while working to extract Applegate, was transported to Community Medical Center in Toms River. He was treated for undisclosed injuries and released, police said.
Firefighters from Bayville and Beachwood also responded and helped extinguish the blaze. The Holiday City First Aid Squad was also at the scene and transported both injured firefighters.
The fire is currently under investigation by Det. Scott Stoker of the Berkeley Township Police Department as well as Berkeley Township Fire Official Jack Weigartner, the Ocean County Fire Marshal's Office, the Ocean County Prosecutor's Office, and the Ocean County Sheriff's Department CIU.