Financial Perspectives: Holidays are here again; watch those credit cards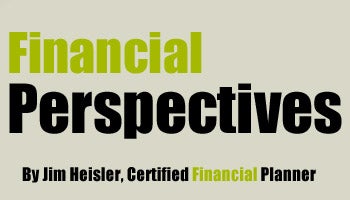 The reports from retailers indicating that Black Friday revenues were 7 to 14 percent more than last year were encouraging from an economic perspective, but it could be disastrous for consumers who may be adding more debt that they cannot afford to their personal balance sheets.
Since the recession of 2008, consumers have been doing a good job of reducing their debt levels. However, many people are still out of work, and in Philadelphia specifically, the unemployment rate is still hovering around 10 percent versus 9 percent for the entire country.
Judging by the amount of TV and print advertising and the earlier opening hours, there is an incredible amount of competition among retailers for consumers' dollars. This competition among retailers creates competition among consumers and drives irrational spending.
Just think about it: hundreds of people lining up outside a store to see if they can get one of the five TVs they may have in stock. I heard a story on the radio on Friday night where a guy had been in line for eight hours only to find that the store never received the TVs that were advertised.
If you already completed your shopping, you can evaluate your purchases to see if you can afford what you bought, or you can stop reading now. A rule of thumb that I use is that if I cannot pay it off in a month or two, I probably should not be buying it. This may seem ridiculous, but there are many instances where people are still paying for last year's purchases while they are shopping for this Christmas. These cycles compound over the years and people find themselves in a hole that they cannot dig out of.
The moral of this story is that you should get out of the mindset that you or family members have to have those expensive gifts that you cannot really afford. Keep the rule of thumb in mind around your ability to pay off the purchases. Finally, take a long-term perspective to your total financial situation and put together a holiday budget. Also, consider opening up a Christmas club at your bank or credit union in January so that you can save enough to afford all or most of your holiday spending.
Good luck and have a great holiday season!
Jim Heisler is a Certified Financial Planner with Family Wealth Services in Holmesburg. You can read all his Financial Perspective columns here.
Registered Representative, Securities offered through Cambridge Investment Research, Inc., A Broker/Dealer, Member FINRA/SIPC and Investment Advisor Representative, Cambridge Investment Research Advisors, Inc. a Registered Investment Advisor. Family Wealth Services, LLC and Cambridge are not affiliated.
Jim Heisler, CFP®, CDFA™, CASL™ Family Wealth Services, LLC is located at 8275 Frankford Ave. (215-332-4968)
The views expressed are not necessarily those of Cambridge and should not be construed as an offer to buy or sell any security. These situations are hypothetical in nature and do not represent a specific client.