Elderly man with dementia is missing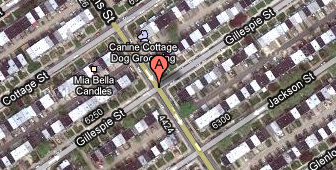 UPDATE — Police found David Fleming with the public's help, and he was returned home. Thanks to NEast Philly reader Pete LaVerghetta for drawing this to our attention.
Police are searching for David Fleming, 83, who disappeared yesterday morning near his home.
Fleming is a dementia patient who was last seen on the 6300-block of Gillespie Street. He is 5'11, 180 pounds, and is wearing a black T-shirt with animals on it, denim shorts, back socks and white sneakers. He was last seen around 11 a.m.
Anyone with information should call Northeast Detectives at 215-686-3153, -3154.