Colder, snowier pattern on the way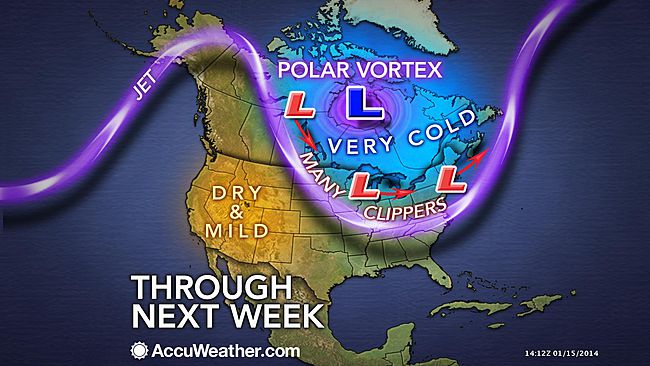 After a reprieve this week, colder air dipping down from Canada and fast moving systems will be the storyline for next week, forecasters say.
"These storms, known as Alberta Clippers, will generally be weak and fast-moving, so that they will fail to bring much precipitation," according to a report by AccuWeather.com Expert Senior Meteorologist Alex Sosnowski.
The National Weather Service advises that snow showers are possible late Friday night into early Saturday morning, especially near the Interstate 95 corridor. Flurries are possible Sunday, and the chance of snow continues for Tuesday and Wednesday. The system passing through on Tuesday may be a bit stronger, although forecasters have lower confidence in that possibility still days in advance.
Polar air may also blast the region, although not as extreme as last week, according to forecasters.
"The pattern will favor frequent temperature changes from one day to the next," said AccuWeather.com Chief Meteorologist Elliot Abrams.
The coldest day will likely be Wednesday, when a "potential piece of very cold air drops southward," the National Weather Service in Mount Holly, NJ notes in its latest forecast discussion.
But the service advises that there is still "plenty of time" to hammer out the details of the potential arctic surge.