Blighted East Poplar block to be built out with 'workforce housing'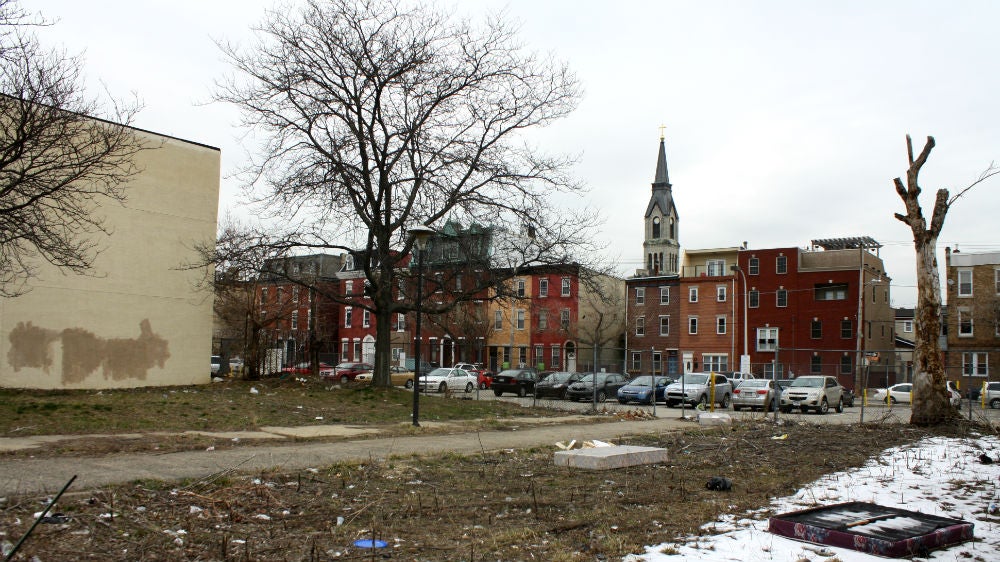 A drab block of North Marshall Street in East Poplar could be revitalized with "workforce housing" under a Redevelopment Authority agreement that's heading to settlement.
Under the plan, BMK Properties would replace a dozen vacant properties on the 900-1000 block of N. Marshall Street with homes that are affordable to residents earning 80-100 percent of Area Median Income, or between $45,000 and $55,000 a year. The project is the result of a Request for Proposals issued by the Philadelphia Redevelopment Authority late last year.
The block is a largely vacant former commercial strip between Northern Liberties and the Richard Allen Homes on the east and west and Girard Avenue on the north. It's currently zoned for commercial use, but the Planning Commission has endorsed rezoning the area for residential use, according to the RFP.
One of the goals of the RFP, according to the document: "To increase the availability of housing in close proximity to Philadelphia's downtown, so that workers whose income cannot support the high cost of housing that is located in Center City, are not priced out of housing opportunities close to the employment center …"
At a Commission meeting earlier this month, Chairman Alan Greenberger said he thought the agreement was a "sign of health" for the city.
New three-bedroom houses on Marshall Street could be sold for as little as $130,000 to an individual making 80 percent of AMI ($44,150) or as much as $249,000 for a family of five earning 100 percent of AMI ($81,720), according to an affordability analysis attached to the RFP.
The RFP was issued pursuant to Council President Darrell Clarke's 2,000 Affordable Housing Units Initiative that was announced about a year ago, according to Clarke's office. That plan calls for the creation of affordable rental units financed through Low-Income Housing Tax Credits as well as "workforce housing," available to moderate-income residents and financed primarily by giving away city-owned land for free or at steep discounts to developers in exchange for affordability agreements.
Representatives of the Redevelopment Authority said the dozen properties in question are being sold for $200,000. The sale should go to settlement within six months.
The Authority has also issued an RFP for workforce housing in Francisville. Responses to that RFP are due in early April.
WHYY is your source for fact-based, in-depth journalism and information. As a nonprofit organization, we rely on financial support from readers like you. Please give today.