Black history shines on film, Michael Eric Dyson's new book, and restaurant week in South Philly in this week's 'Things To Do'
Listen
3:47
Philadelphia and surrounding areas are starting to host more events, but most large-scale annual fests have been pushed to summer and fall.
Race reading
Michael Eric Dyson talks to historian Jon Meacham about his latest book "Long Time Coming: Reckoning with Race in America" for the Free Library's author series. In the book, Dyson writes letters to five Black martyrs who were killed because of their race or the conditions they lived in. Breonna Taylor, Eric Garner, and Hadiya Pendleton are among the recipients of Dyson's heartfelt essays. Books with a signed bookplate can be purchased here.
Michael Eric Dyson in conversation with John Meacham
virtual, Thursday, Feb. 18, 7:30 p.m.
free with registration
Streaming history
This Black History Month offers a wealth of films that cover historical themes and can be streamed through various platforms. "Judas and the Black Messiah" is the story of the 1969 murder of Black Panther Party leader Fred Hampton by Chicago police. Hampton's assassination was facilitated using information provided by William O'Neal, the chapter's head of security who was also an FBI informant. "Get Out" star Daniel Kaluuya and "Atlanta" actor LaKeith Stanfield play Hampton and O'Neal respectively. "One Night in Miami" details the night in 1964 when Muhammad Ali, Malcolm X, Jim Brown, and Sam Cooke gathered in a Miami hotel room after Ali won the heavyweight title. In another nod to history, Oscar and Emmy-winner Regina King makes her feature film directorial debut. "Ma Rainey's Black Bottom" adapted from the play by the late August Wilson as part of his classic Pittsburgh cycle, mixes fact and fiction to tell the story of both vindication and exploitation in the music industry. It stars Viola Davis and the late Chadwick Boseman in his last role.
Birding while Black
Black birding week is a way for African Americans to stake their claim in a pastime that is most often associated with white enthusiasts. Philadelphia native Tykee James, organized Black Birder's Week after a Black birder was falsely accused of assault by a white woman in Central Park, will host a virtual conversation next week. In conjunction with Natural Lands, James, the government affairs coordinator for the Audubon Society, will discuss why he believed organizing the event was important.
Outdoors Online: Organizing Black Birders Week
virtual, Wednesday, Feb. 24, 6:30 p.m.
Musical healing
Ardmore Music Hall hosts FUNK Cancer, an event whose proceeds will go to national and local cancer charities – 30AmpCircuit, American Cancer Society and musician Yeho Bostick's GoFundMe. Philly-based band Trap Rabbit, Circadian Rhythms, and Honeychile will perform. You can also join the free Zoom party at Ardmoremusichall/fanparty.
Funk Cancer
virtual, Saturday, Feb. 20, 5 p.m., free
You can watch at Ardmore Music Hall's YouTube or Facebook pages or at Nugs.net., and donate via Venmo at Ardmore-MusicHall, or via PayPal: AMHArtistpaypal@gmail.com. 
Wages of sin
Theater Exile presents "Sin Eaters" by Anna Moench a play that examines the struggles of a woman named Mary who has the unenviable job of filtering graphic social media content so that the public doesn't see it. A particularly horrific video finds Mary questioning her own sanity. Moench says, "Sin Eaters" is a window into the underbelly of social media platforms and the people who moderate the content that we see everyday."
"Sin Eaters"
virtual, through Feb. 28
$15 – $45
Playing the price
Little Rock, Arkansas-native Florence Price was an African American composer, the first Black woman to be recognized as a symphonic composer and the first whose work was played by a major orchestra. Pianist Michelle Cann, in her Philadelphia Orchestra debut, will perform Price's "Piano Concerto in One Movement," which may be the first time it's been performed since the 1930s. Inspired by her life as a woman in the post-Civil War South, the composition includes references to Black spirituals and juba, a pre-Civil War plantation dance.
Michelle Cann plays Florence Price 
virtual, Thursday, Feb. 18, 8 p.m. – Thurs. Feb. 25, 11 p.m.
$17 and up
Willing to amend
Will Smith is behind the latest constitutional documentary, this one focused on the 14th Amendment (not to be confused with Ava DuVernay's 2018 documentary "The 13th, which covered the 13th Amendment and incarceration). Smith is host and executive producer of "Amend: The Fight for America," a six-episode docuseries on Netflix. The 14th Amendment was key in establishing the rights of citizenship and 'equal protection' for those born or naturalized in the United States, including those who were enslaved. Will Smith as our history teacher? We're cool with that.
"Amend: The Fight for America,"
Netflix, streaming now
Restaurant redux
Restaurants reeling from the impact of the COVID-19 pandemic are slowly returning to indoor dining after all the accommodations they made to adhere to ever-changing restrictions. One of the first neighborhoods to mount a full restaurant week since last year, East Passyunk is bravely forging ahead with one starting on Monday, Feb. 22. The area's diverse restaurants — featuring American, Indian, Mexican, and Chinese cuisines — will be serving up prix-fixe lunch and dinner menus from $15 – $55 with limited indoor capacity, outdoor, and takeout options through Friday, March 5. You can see a full list of participating restaurants here.
East Passyunk Restaurant Week 
Feb. 22 – March 5, various venues
$15 – $55
Keep checking with "Things To Do" as we continue to provide our picks for entertainment during the industry's COVID-19 recovery. Please consult our coronavirus updates to keep up with the latest information regionally.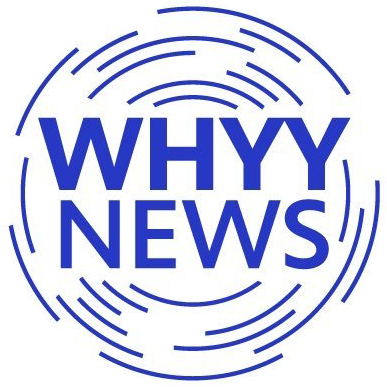 Get daily updates from WHYY News!
WHYY is your source for fact-based, in-depth journalism and information. As a nonprofit organization, we rely on financial support from readers like you. Please give today.