August 6: Parking NIMBYs vs TOD | New PennCards and SEPTA | Liquor license reform in NJ | Philly Millennial homeownership rates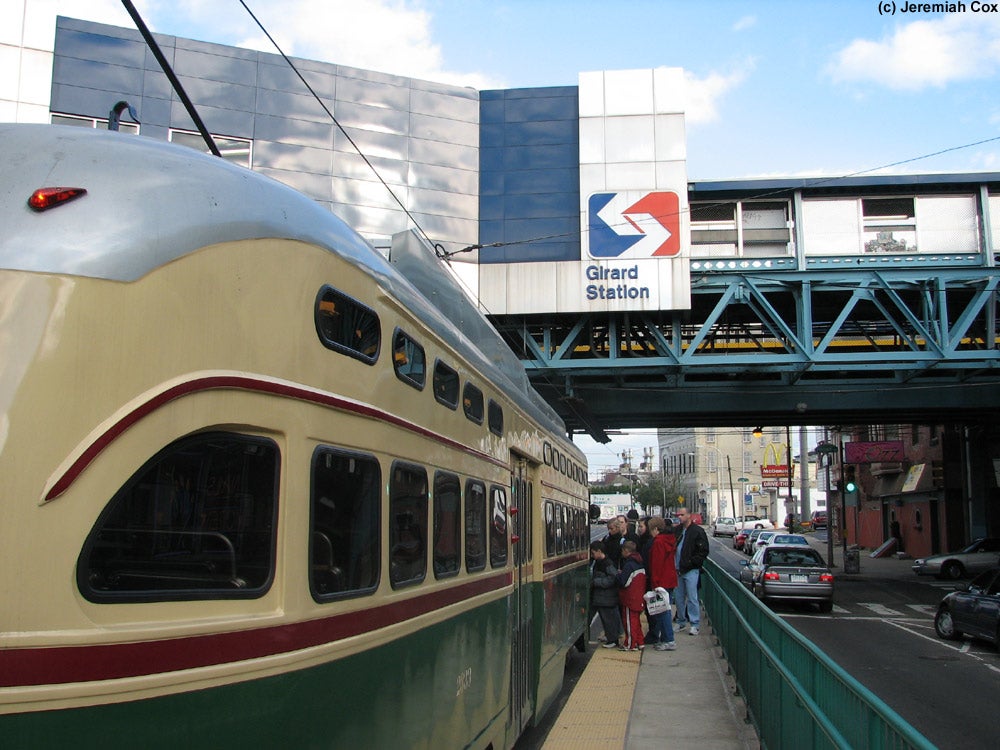 Governor Tom Corbett's budget secretary says Philadelphia schools can count on the state enabling legislation for the local cigarette tax to pass, but Mary Wilson reports there is still a lot of confusion in the House Republican caucus about what is being proposed and why it's important. Specifically, many lawmakers still don't seem to grasp that the Philadelphia School District is the only district in the state without local taxing authority.
Only 43.4% of young adult renters (25-34) in the Philadelphia region can afford homeownership, according to a new study from Harvard's Joint Center for Housing Studies. The actual homeownership rate for this group is 39.8%, compared to 67.7% for all age groups. If we're expecting renters to make up a permanently higher share of Philly housing consumers for the foreseeable future, is it time to rethink how much of the city we've zoned for single-family homes only?
Speaking of affordability, a large share of the people who have been moving to Philly in recent years don't own cars, but many civic associations still don't believe it, and won't let developers build housing marketed to them. The latest example was NLNA's rejection of a plan to rehab a vacant industrial building into 28 units with no parking – 4 blocks from the Girard Ave El stop and half a block from a trolley stop and a 57 bus stop. If you can't build car-free housing there, where can you build it?
Liquor license reform is proceeding in New Jersey, championed by advocates who say cheaper liquor licenses will be a shot in the arm for small restauranteurs and help revive ailing urban commercial corridors. The debate over pop-ups has brought the problem of expensive liquor licenses in PA to the fore, but the issue has yet to find a political champion here. "Advocates say a change in the laws — which could include issuing more licenses — would spur restaurant openings throughout the Garden State and boost redevelopment projects in ailing urban and suburban downtowns."
New contactless PennCards could double as SEPTA cards for students when New Payment Technology rolls out, facilitating easier use of the transit system by Penn students. In Pittsburgh, the major universities bundle transit passes directly into tuition automatically, whether students request them or not. The universities purchase bulk passes from the Port Authority at a discount, it adds less than $600 a year to tuition. Boston is exploring a similar system where students' transit bills from contactless university ID cards are simply invoiced to to the universities. Should we explore a similar arrangement in Philly?
WHYY is your source for fact-based, in-depth journalism and information. As a nonprofit organization, we rely on financial support from readers like you. Please give today.