As Russian bombs fall on Ukraine, trepidation and resolve felt in Philly region
With all eyes on eastern Europe as Russia continues its attack on Ukraine, both residents and elected leaders in the Philadelphia region express concern.
With all eyes on eastern Europe as Russia continues its attack on Ukraine, both residents and elected leaders in the Philadelphia region express concern.
As images of Russian missiles flying into Ukraine and reports of casualties on the ground fill cable news and social media, there's plenty of concern in the Philly region.
Elected leaders quickly issued statements condemning Russia's actions on Thursday.
U.S. Senator Bob Menendez of New Jersey chairs the Senate Foreign Relations Committee. He called this time a "dark moment of uncertainty" as he prays for the people of Ukraine. "It is clear that history will prove Vladimir Putin's decision to sacrifice the lives of countless Ukrainians and Russians was made out of fear—fear of allowing a neighboring independent, sovereign nation to pursue democracy and freedom," he said.
"As Chairman of the Senate Foreign Relations Committee, I am committed to ensuring that the United States upholds our responsibility to exact maximum costs on Putin, the Russian economy, and those who enabled and facilitated this trampling of Ukraine's sovereignty."
U.S. Senator from Delaware Chris Coons, who sits on the Senate Foreign Relations Committee with Menendez, issued a statement at 1:25 AM Thursday, pointed to the likely high casualties to come as a result of Russia's actions.
"Putin's coldly premeditated war will tragically kill thousands of innocent civilians and brave Ukrainian defenders in an attempt to restore a sphere of influence similar to the days of the Soviet Union," he said. "My prayers are with the people of Ukraine tonight."
Over the past week, Coons visited NATO leaders during a trip to Germany, Poland and Lithuania. "I've met with European partners who have a renewed belief in the ties of the trans-Atlantic alliance," he said. "All of them wake up this morning to the news that Putin has launched the largest war in Europe since World War II."
Coons said Congress must approve a package of sanctions against Russia quickly.
Pennsylvania Gov. Tom Wolf called the attack unprovoked and unjustified. "This attack on a peaceful country is shocking and its impacts will be far reaching," Wolf said in a statement. "I urge democratic leaders across the globe to unite and respond decisively to this unjustified and unlawful attack."
At the moment, it seems there's little the average person can do beyond watch developments. The United Ukrainian American Relief Committee is collecting donations that will be used to provide humanitarian aid to Ukrainians.
In a Facebook posted earlier this week, the Philly-based group said donations would fund "vital medical supplies to victims, care for the injured and refugees, as well as shelter and food to those affected."
They've launched a GoFundMe page to collect funds for Ukraine. As of midday Thursday, the group had raised more than $6,500 for its humanitarian effort.
"Scary and uncertain"
Reaction to Russia's attacks were varied in Center City Thursday afternoon, with differing opinions about what the future holds.
Attorney Jack Terrill has been closely watching things unfold and said the cost of the conflict will be felt for many people at the gas pump, with a potential major uptick in gas prices. He's not very concerned that the conflict will go too far.
"I think even Putin isn't crazy enough to get to the point where there are nuclear missiles and war around with civilian casualties and all the rest of it," Terrill said. He said he believes Putin is mentally unstable and is trying to redraw boundaries to what they were before World War II.
Scott Pearloff was more concerned. He said that Russia's actions are a threat to the United States and that wartime is "scary and uncertain."
Lisa Carabello was concerned about supply chain issues getting worse. She said she's worried that we could go back to the empty store shelves people found during the pandemic.
Robert Jones of Philadelphia worked in an intercontinental ballistic missile facility when he was in the Air Force. He's concerned this conflict could spur others.
"If we let Putin do this, the Chinese are going to try to take back Taiwan. As a military man, I think that, but I hope we don't come to that," he said.
Jones said the scariest day of his life was when the missile silo opened and he thought World War III was about to begin, but it was only a false alarm. He has hopes that people will rethink what is going on and not allow things to get further out of hand.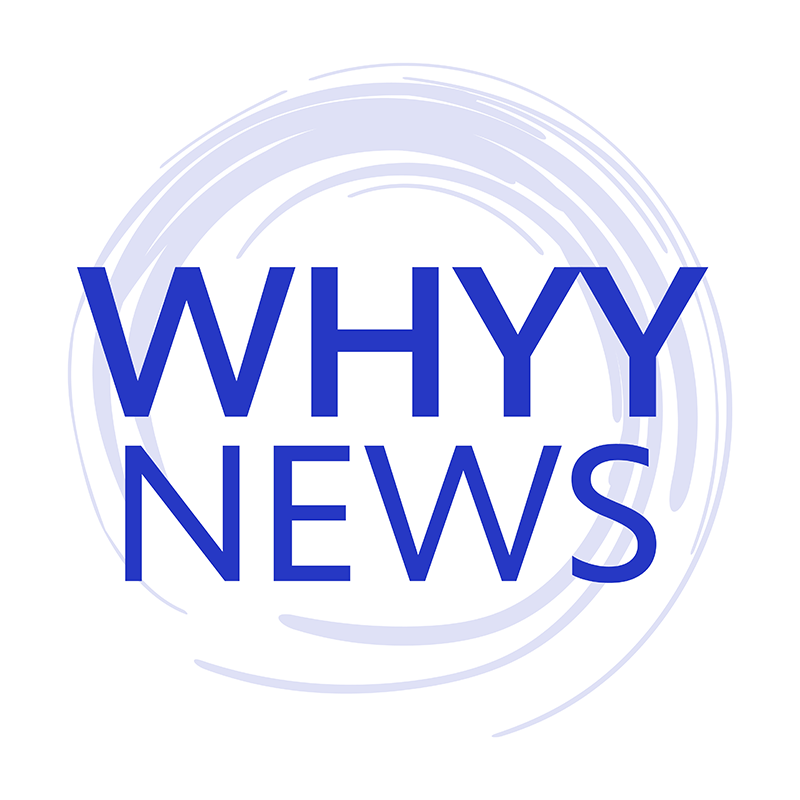 Get daily updates from WHYY News!
WHYY is your source for fact-based, in-depth journalism and information. As a nonprofit organization, we rely on financial support from readers like you. Please give today.